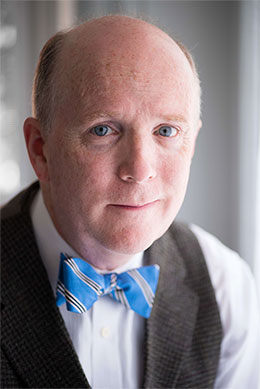 We're pleased to wel­come author and poet Bri­an P. Cleary for a Skin­ny Dip this month. His books have made kids guf­faw and chor­tle, all while learn­ing parts of gram­mar or math! Impos­si­ble, you say? Not for Bri­an, whose brain just works this way.
With more than three mil­lion books in print, he's in high demand for school vis­its where his sense of humor engages stu­dents with the cur­ricu­lum and hav­ing fun with words and writ­ing. (Check out the details about Bri­an's author visits.)
Open up If It Rains Pan­cakes: Haiku and Lantern Poems, You Can't Dance to These Rhythms: What are Algo­rithms?, and Chips and Cheese and Nana's Knees: What is Allit­er­a­tion? for a high ener­gy ride through poet­ry, cod­ing, and language.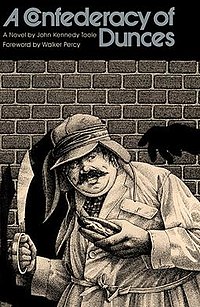 The book I wish every­one would read:
A Con­fed­er­a­cy of Dunces by John Kennedy Toole
The best way to stay fit:
Walk­ing. It's eas­i­er on your joints than run­ning, and you can wear fun hats while you do it.
My phi­los­o­phy:
Pay as lit­tle inter­est as you can, leave a few fries on your plate, and try to err on the side of gen­eros­i­ty when you can.
One habit I keep try­ing to break:
I like Coca-Cola more than I should. While I'm not try­ing to break it, I am attempt­ing to man­age it.
I don't believe in:
Guilty plea­sures. If you want to lip-synch along to George Michael's Faith while order­ing take­out when you've got actu­al food in the fridge, guilt is not going to sweet­en the deal — just go for it.
The movie I watch when I want to laugh:
The In-Laws, 1979, with Peter Falk and Alan Arkin.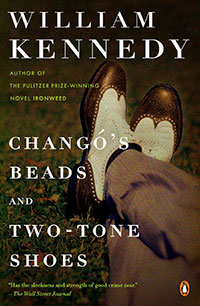 I'm cur­rent­ly reading:
Chang­o's Beads and Two-Tone Shoes [William Kennedy]
My tough­est les­son has been:
Com­ing to the under­stand­ing that most peo­ple aren't like me.
My heroes are:
Babe Ruth, Bruce Spring­steen, Max­i­m­il­ian Kolbe, Jack­ie Robin­son, Dorothy Day, Dorothea Lange, Ben Web­ster, Rosa Parks, Woody Allen, Tom Waits
The bravest thing I've ever done:
I've giv­en the Heim­lich four times, and hope to nev­er do it again.
I wish I could tell my 12-year-old self:
Enjoy that hair.
I yearn to:
Wake up and mag­i­cal­ly know how to play sev­er­al instruments.