by Mar­sha Qualey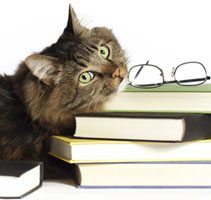 I made my pro­fes­sion­al entrance into the world of children's books in the ear­ly 1990s when the first of my YA nov­els was pub­lished. One thing that has changed dras­ti­cal­ly since then is the increased media cov­er­age; YA lit is an espe­cial­ly big show right now. While you still run across some ves­ti­gial arti­cles of the "Should Adults Read Children's Books" nature, gone are the days when a children's book author would be dis­missed out of hand as not being a real writer, espe­cial­ly by writ­ers of lit­er­ary fic­tion and poetry.
My response — most often deliv­ered to unap­pre­cia­tive but patient cats but a few times when face to face with those writ­ers — was always, "Well, where do you think your read­ers come from? Do you think read­ers don't exist until they dis­cov­er your writ­ing?" #snap!
Okay… #sad­snap.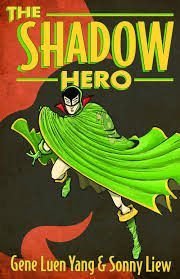 Anoth­er thing that has changed is the preva­lence of graph­ic nov­els in the class­room, libraries, and pub­lish­ers' cat­a­logues. For the sec­ond time in its short his­to­ry Bookol­o­gy's Book­storm™ book is a graph­ic nov­el: Gene Luen Yang and Son­ny Liew's The Shad­ow Hero.
I've had the good for­tune of work­ing with Gene in a writ­ing pro­gram for adults. He is a nat­ur­al, bril­liant teacher. I've observed die-hard nov­el­ists and poets emerge from one of his Writ­ing a Graph­ic Nov­el work­shops excit­ed about this new sto­ry­telling form.
Of course it's not real­ly new, just new to us here in the main­stream US book world. Wouldn't you love to go back in a time machine to a library con­fer­ence in the 1940s or 50s and tell every­one about comics in the class­room? Can't you just see the white gloves fly­ing up to smoth­er gasps or cov­er ears?
Lat­er this month we will have inter­views with both Gene and Son­ny. Today we're rolling out the Book­storm™ and a cou­ple of relat­ed fea­tures — storm cells, you might call them (and yes, it's pour­ing as I write this.) We also have a thought­ful Knock Knock essay by author Lynne Jonell: "Jus­tice in Anoth­er World." Skin­ny Dip inter­views and our reg­u­lar columns will of course appear through­out this week and weeks to come.
Enjoy — and thank you for stop­ping by.