by Mar­sha Qua­ley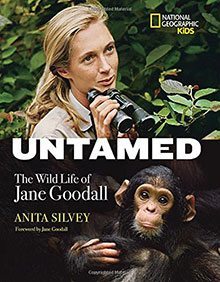 Thank good­ness for pub­lic libraries. I've been a user and fan for well over 50 years now, but for the last eight months, as I've worked with the oth­er bookol­o­gists putting togeth­er the mag­a­zine, I've put more book miles on my card than in many years com­bined.
My local library is the largest in a con­sor­tium of near­ly 50 libraries in west­ern Wis­con­sin, which means deliv­ery of spe­cial requests hap­pens quick­ly; that reach and speed has been a key ele­ment in my abil­i­ty to keep up with the nec­es­sary book work. This is espe­cial­ly true for the Book­storm™ books. Before we rec­om­mend or write about those titles we like to — at the very least — get our hands on the can­di­date books, rif­fle pages, and exam­ine back mat­ter and illus­tra­tions. And of course we read. For near­ly a year now I make the trip to the library sev­er­al times a week to see what's wait­ing for me on the hold shelf.
This month our Book­storm™ fea­tures Untamed: The Wild Life of Jane Goodall, writ­ten by Ani­ta Sil­vey, with pho­tographs and book design by the edi­to­r­i­al team at Nation­al Geo­graph­ic. The com­pan­ion book read­ing for this mon­th's storm has quite pos­si­bly cov­ered more lit­er­ary dis­tance than that trig­gered by pre­vi­ous Book­storms. Not only have I crossed and recrossed the African con­ti­nent, but I've read about ani­mal friend­ships and inspir­ing sci­en­tists, East African trick­ster sto­ries, and vis­it­ed a mar­ket in Zanz­ibar.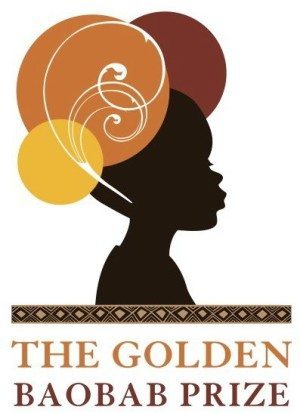 I've dis­cov­ered more than books, of course. I've learned about the devel­op­ing and excit­ing chil­dren's lit­er­a­ture scene through­out the African con­ti­nent: The Gold­en Baobab Prize, first award­ed in 2009 to cel­e­brate and encour­age emerg­ing writ­ers and illus­tra­tors of chil­dren's sto­ries; Book­shy, a won­der­ful blog­ger who focus­es on African lit­er­a­ture and book art; Book Dash, a writ­ers and illus­tra­tors' project designed to pro­vide thou­sands of chil­dren with sto­ry books at lit­tle or no cost, and – most intrigu­ing–Worl­dread­er, a non­prof­it that pro­vides e‑readers and e‑books to schools and stu­dents in Africa and also works with African pub­lish­ers to dig­i­tize their titles.
And of course, I've read and thought a lot about Dr. Jane Goodall. As Book­storm™ cre­ator Vic­ki Palmquist says in her intro­duc­tion to this mon­th's 'storm, "[i]t's not often that a book offers us a glimpse into the child­hood of a woman who has fol­lowed a brave, and car­ing, career path, but also fol­lows her through more than 50 years in that cho­sen pro­fes­sion, describ­ing her work, dis­cov­er­ies, and her pas­sion for the mam­mals with whom she works."
Thanks for vis­it­ing Bookol­o­gy. Please roam, and enjoy.