by Mar­sha Qua­ley
Wel­come to Bookol­o­gy.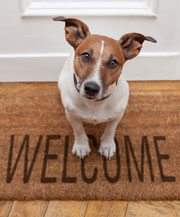 What began almost a year ago as a con­ver­sa­tion among col­leagues has now tak­en shape and arrived on your vir­tu­al doorstep: an e‑magazine ded­i­cat­ed to nur­tur­ing the essen­tial con­ver­sa­tion about the role of children's books in the K‑8 class­room.
That meet­ing was con­vened by Vic­ki and Steve Palmquist, own­ers and founders of Wind­ing Oak and per­haps more famil­iar to many of you as the founders and heart­beat of Children's Lit­er­a­ture Net­work, an orga­ni­za­tion they rolled up last year after pro­vid­ing 12 years of lead­er­ship as well as an unpar­al­leled online plat­form for com­mu­ni­ca­tion between children's book cre­ators and the adults who love those books.
Vic­ki and Steve want­ed to cre­ate a sim­i­lar online pres­ence, one that would not only high­light the work of Wind­ing Oak's many clients, but which would also invite a larg­er net­work of read­ers, writ­ers, illus­tra­tors, teach­ers, and librar­i­ans into the con­ver­sa­tion.
A quick guide to what you'll see each month:
A Book­storm ™. Each "storm" begins with one book. From there we spin out a cross-cur­ricu­lum array of sub­jects and pro­vide titles for each cat­e­go­ry. Com­mon Core, STEM/STEAM, state stan­dards — any cur­ricu­lum struc­ture will be served by the Book­storm™ bib­li­og­ra­phy. But we also go beyond a sim­ple list, and each month much of the Bookol­o­gy con­tent we present will emanate from the Book­storm™ titles.
Columns. Whether writ­ten by one of our reg­u­lars or a guest writer, these posts are intend­ed to share the voic­es of peo­ple immersed in the world of children's lit­er­a­ture. We are espe­cial­ly delight­ed to launch "Knock Knock," a blog col­lec­tive from Wind­ing Oak's many clients that will appear on alter­nate Tues­days. Heather Vogel Fred­er­ick game­ly accept­ed the assign­ment to write the inau­gur­al col­umn; she'll be fol­lowed up lat­er this month by Melis­sa Stew­art and Avi.
Inter­views and arti­cles. We will be vis­it­ing with illus­tra­tors, writ­ers, teach­ers, librar­i­ans and oth­ers in order to expand what we all know and under­stand about children's lit­er­a­ture. We'll also be offer­ing a lighter, more humor­ous get­ting-to-know-you inter­view venue: Skin­ny Dips, in which we ask about almost any­thing except the cre­ative process.
We will scat­ter about the mag­a­zine fea­tures and inci­den­tals we hope will be of inter­est, such as Lit­er­ary Madeleines—dis­cov­er­ies that even the vet­er­an read­ers on the staff savored — and Time­lines, quick at-a-glance looks at sem­i­nal books in a genre or sub­ject. Con­test, quizzes, and book-give­aways will also appear through­out the month.
What you won't see are book reviews. While many of our arti­cles and columns will of course dis­cuss and rec­om­mend books, those rec­om­men­da­tions will always be in con­text of a larg­er top­ic. There are plen­ty of book review forums avail­able, and we weren't inter­est­ed in adding to those voic­es.
And for now you won't see "Com­ments" sec­tions. This is iron­ic of course in view of our stat­ed mis­sion of nur­tur­ing a con­ver­sa­tion; we'll open those, and soon. In the mean­time, should you have a com­ment or sug­ges­tion or request, send me a note. marsha.qualey@bookologymagazine.com
Thanks for your time and inter­est. Now please go explore Bookol­o­gy.