Bookol­o­gy is proud to fea­ture Gen­nifer Chold­enko's Chas­ing Secrets as its Book­storm™ this month, shar­ing themes, ideas, and com­ple­men­tary book rec­om­men­da­tions for your class­room, lit­er­a­ture cir­cle, or book group dis­cus­sions.
Were you a curi­ous child? How did this man­i­fest itself?
I was an eccen­tric child. I was curi­ous to the extent that I could find out new facts to feed my imag­i­nary world. I adored school and loved my teach­ers. I used to come home from school with an aching arm from rais­ing my hand with such unbri­dled enthu­si­asm.
When you grew up, where did your curios­i­ty lead you?
You know the clas­sic I Love Lucy episode with the can­dy con­vey­or belt? I once had a job squish­ing indi­vid­ual serv­ings of toma­to ketchup and mus­tard with a big mal­let. The goal, believe it or not, was qual­i­ty con­trol. You had to bang them hard. If they didn't open, they were con­sid­ered secure enough to send out. Boy was it a messy job.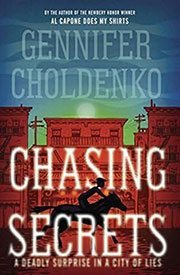 Lizzie Kennedy, the hero­ine of Chas­ing Secrets, is a curi­ous child of thir­teen. She's inter­est­ed in sci­ence and math­e­mat­ics, in find­ing out the truth. What do you admire most about her?
I admire how cer­tain she is about the right­ness of the world. I've had peo­ple tell me that Lizzie reveals her naïveté because she's so sure she can make every­thing work out. That gave me pause. In Lizzie's world­view, the truth pre­vails. I believe that to my very core. Maybe, that's why I write for ten‑, eleven- and twelve-year-olds.
Jing and Noah are Chi­nese immi­grants. Only part of their fam­i­ly has trav­eled to San Fran­cis­co. Jing has aspi­ra­tions for his son. What drew you to writ­ing these char­ac­ters into the book?
I'm inter­est­ed in the Chi­nese, in part, because my daugh­ter is Chi­nese. We adopt­ed her from Chi­na when she was eight months old. She was a very small immi­grant. And not sur­pris­ing­ly, I adore her. Because of her I've become more aware of the anti-Chi­nese sen­ti­ment in today's world and that in turn made me more inter­est­ed in the his­to­ry of the Chi­nese in Amer­i­ca.
You intro­duce the key play­ers in the sto­ry in the ear­ly chap­ters. We even get a glimpse of Bil­ly on the docks, long before he inter­acts with Lizzie. The rats have Chap­ter 3 named after them. Is this some­thing that hap­pens as you're writ­ing the first drafts, or do you go back to set up the sto­ry dur­ing revi­sions?
Every book seems to evolve in a dif­fer­ent way. Chas­ing Secrets was built almost entire­ly in revi­sion. The only part of the book that was there from the get-go involved the rats. Bil­ly evolved with each draft. It took me a long time to per­suade him to come onto the page.
The num­ber "6" fig­ures promi­nent­ly in Chas­ing Secrets. There are Six Com­pa­nies, Six Lead­ers, and Six Boys. What is the sig­nif­i­cance of the num­ber 6 for you?
The Six Com­pa­nies actu­al­ly exist­ed. They held con­sid­er­able pow­er with­in the Chi­nese com­mu­ni­ty. The Six Com­pa­nies remind­ed me of my brother's group of friends who all lived in a house in Mar­ble­head and called them­selves "Six of Six." That gave me the idea it would be fun to have Noah be a part of a group of six kids who were lead­ers in the kids Chi­na­town com­mu­ni­ty.
There's an exchange between Lizzie and Noah where we dis­cov­er that each of them has prej­u­dices. Lizzie has her notions about ser­vants and the Chi­nese, but Noah has his ideas about girls not being as smart as boys. He believes girls lie because one girl did. This feels like an impor­tant pas­sage in the book. Why did you include it?
If you are writ­ing about San Fran­cis­co 1900 and every char­ac­ter has the sen­si­bil­i­ty and mind­set of San Fran­cis­co 2016, then real­ly what you're doing is putting your twen­ty-first cen­tu­ry char­ac­ters into his­toric dress. A cos­tume ball is fun but it isn't his­toric fic­tion. On the oth­er hand, there is no such thing as a gener­ic 1900s sen­si­bil­i­ty any­more than there is a gener­ic 2016 sen­si­bil­i­ty. (Does Pope Fran­cis view our world in the same way as Lady Gaga? I don't think so.) There always have been, and there always will be, peo­ple who are "ahead of their time," peo­ple who are "behind the times," and peo­ple who are whol­ly orig­i­nal thinkers. But every­one is formed to some degree from the time in which they exist.
Lizzie was more open-mind­ed than most of her peers. But the prej­u­dice against the Chi­nese was deeply embed­ded in San Fran­cis­co cul­ture. Lizzie had to have absorbed some of it. And, of course, Noah's world was sex­ist. Almost no one ques­tioned either of these prej­u­dices in 1900.
Did you have trou­ble decid­ing which of the main char­ac­ters would get sick with the plague?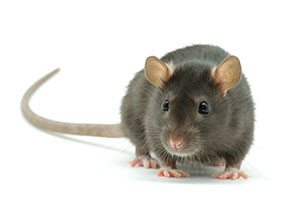 How did you know? I felt strong­ly that the per­son who got sick was not going to be Chi­nese only because many peo­ple believed that the plague only affect­ed Asians, which was and is false. But whom should I choose? It was a ghoul­ish ques­tion.
It seemed log­i­cal that some­one like Mag­gy would get sick because she spent a lot of time clean­ing and there were an inor­di­nate amount of dead rats around in 1900, many of whom died of the plague. But I real­ly loved Mag­gy and I didn't want her to suf­fer much less die. So ini­tial­ly I gave her a light dust­ing of the plague, from which she recov­ered pret­ty eas­i­ly.
Then I got a let­ter from my edi­tor. She did not believe this was real­is­tic. I hap­pened to be on tour when I got the let­ter. I remem­ber wak­ing up one morn­ing in Nashville with the real­iza­tion that one char­ac­ter who I had mak­ing the "right" deci­sion would not have made that deci­sion at all. And from then on the book wrote itself.
There are many inter­est­ing real-life char­ac­ters in your book (Dr. Kiny­oun, Donal­d­ina Cameron). Did you vis­it muse­ums and libraries to do your research?
I spend half my life at the library. And of course I went to muse­ums in San Fran­cis­co and in New York in addi­tion to every his­tor­i­cal tour I could find in San Fran­cis­co and Sacra­men­to and in New York. His­tor­i­cal tours rarely give me a pic­ture of the exact time, place, and social sta­tus I'm look­ing for, but they are a leap­ing-off place. I pep­per the tour guides with ques­tions and source mate­ri­als and begin to devel­op a pic­ture of what the homes of my char­ac­ters might have looked like.
Anoth­er thing I love to do is walk the neigh­bor­hoods I'm writ­ing about. Of course, San Fran­cis­co now looks noth­ing like San Fran­cis­co in 1900 and yet some things are the same. Weath­er, prox­im­i­ty to the bay, seafood, wildlife, birds, nat­ur­al geog­ra­phy are all large­ly the same. I spent a lot of time in Chi­na­town. Chi­na­town now is almost noth­ing like it was, except for one thing: it still feels like its own city in the mid­dle of San Fran­cis­co. By walk­ing the city now and study­ing old maps and old pho­tos, I was able to con­jure up Chi­na­town in 1900.
Research is an ongo­ing detec­tive game. A syn­er­gy between what I can find out and what I can imag­ine. I research before I begin writ­ing, while I'm writ­ing, and while I'm revis­ing. My hus­band says when I'm in the mid­dle of a book I am pos­sessed. I can't get enough infor­ma­tion. But I find the entire process thrilling. There is noth­ing like dis­cov­er­ing a juicy source that tells me exact­ly what I need to know.
Gus Trot­ter and his sis­ter, Gem­ma, are intrigu­ing friends who embrace Lizzie and her escapades. Were they in the sto­ry from the very begin­ning?
No! Gem­ma and Gus Trot­ter came lat­er. In the begin­ning, Aunt Hort­ense and Uncle Karl had a daugh­ter who was very close to Lizzie. But some­where around the third draft I real­ized she got in the way of the sto­ry. So I kicked her out of the book and as soon as I did Gem­ma and Gus appeared. The same thing hap­pened with Al Capone Does My Shirts. Ini­tial­ly, I had a dif­fer­ent group of kids on the island. I liked them, but they didn't work very well with Moose, so I fired them. And when I did up popped Jim­my, There­sa, and Annie.
Writ­ing a book is a bit like hav­ing a din­ner par­ty. I've had din­ner par­ties where I invit­ed guests I know and love but the din­ner par­ty didn't quite work because the dynam­ic between the guests fell flat. And then there have been oth­er par­ties where the guests bounced off each oth­er and the cumu­la­tive effect was incred­i­ble. This is, of course, what I'm look­ing for when I audi­tion char­ac­ters for my nov­els.
Do you find it sad to say good­bye to your char­ac­ters when you've fin­ished writ­ing the book?
Yes! I real­ly loved the world of Chas­ing Secrets. I found it utter­ly fas­ci­nat­ing. It takes a long time to devel­op a his­tor­i­cal set­ting to the point that it becomes quite that believ­able to me. At first the details sit on the sur­face and then grad­u­al­ly, draft by draft, they sink into the core of the book. And when that hap­pens I become so invest­ed in that world that it is quite chal­leng­ing to let go.
____________________________________________
Thank you, Gen­nifer, for shar­ing your thoughts and writ­ing jour­ney with us.
For use with your stu­dents, Gen­nifer­'s web­site includes A Writ­ing Time­line, a series of videos and pod­casts about Chas­ing Secrets.