We wel­come the oppor­tu­ni­ty to talk with Karen Cush­man, New­bery Medal and Hon­or recip­i­ent for The Mid­wife's Appren­tice and Cather­ine, Called Birdy, as well as his­tor­i­cal fic­tion set in the west­ern Unit­ed States. Her most recent nov­el is the fan­ta­sy Grayling's Song. We look for­ward to talk­ing with Karen because her sense of humor is always in play, some­thing you'd expect from read­ing her books.
Are you work­ing on a new man­u­script? (Care to offer a teas­er)?
I'm strug­gling my way through a book set in San Diego in 1941, short­ly before Pearl Har­bor. Here's the begin­ning, or the begin­ning at the moment:
Jorge lift­ed the slimy crea­ture to his lips and bit it right between the eyes.
I shud­dered as I watched. "Doesn't that taste mud­dy and dis­gust­ing?"
"Nah," he said, wip­ing mud from his mouth. "Is only salty. This way they don't die but only sleep, stay fresh." He threw the octo­pus into a buck­et and slipped through the mud flats to anoth­er hole in the muck. He filled a baster from a mud-spat­tered Clorox bot­tle and squirt­ed the bleach into a hole.
When the occu­pant slith­ered to the sur­face, Jorge pulled it out and bit it, too. "You want? Make good stew."
I shook my head. I pre­ferred fish that came in cans and was mixed with mayo and chopped cel­ery.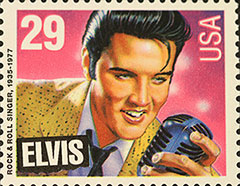 Are there par­tic­u­lar mem­o­ries of grow­ing up that, look­ing back, you see as lead­ing you toward a writ­ing career?
My first 17 or so years seemed to be lead­ing me to a writ­ing career. I wrote all the time: poems, short sto­ries, a 7‑page nov­el, an epic poem cycle based on the life of Elvis (see the last ques­tion below). A lot of what I wrote was involved with cre­at­ing a world I'd like to live in star­ring a per­son I'd like to be.
Are there three books you'd rec­om­mend for gift-giv­ing in the upcom­ing hol­i­days?
I asked my daugh­ter, who works at Pow­ell's Book­store in Port­land and knows more about books than any­one. She rec­om­mend­ed three illus­trat­ed non­fic­tion titles. I plan to buy them for myself.
Atlas Obscu­ra (by Joshua Foer, Dylan Thuras, and Ella Mor­ton). A fas­ci­nat­ing tour guide to the strangest and most curi­ous places in the world: glow­worm caves in New Zealand, Turk­menistan's 40-year hole of fire called the Gates of Hell, salt mines in Poland, a par­a­sitol­ogy muse­um, bone muse­ums in Italy.
David Macaulay's The Way Things Work Now. Packed with infor­ma­tion on the inner work­ings of every­thing from wind­mills to Wi-Fi, this extra­or­di­nary book guides read­ers through the fun­da­men­tal prin­ci­ples of machines and shows how the devel­op­ments of the past are build­ing the world of tomor­row.
In the Com­pa­ny of Women (by Grace Bon­ney). Pho­tos and descrip­tions of inspir­ing, cre­ative women across the world who forged their own paths and suc­ceed­ed.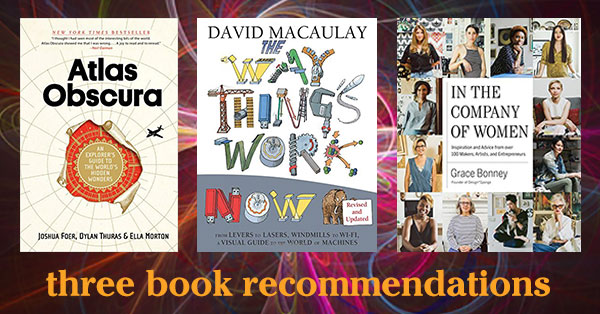 What did you study in col­lege?
I entered col­lege as an Eng­lish major but quick­ly became enam­ored of the Clas­sics depart­ment because it was much small­er and more inter­est­ing and they had sher­ry par­ties every Fri­day after­noon. My final major was dou­ble — Greek and Eng­lish.
Did you tak­ing writ­ing class­es?
My uni­ver­si­ty had a grad­u­ate cre­ative writ­ing major but there was only one course for under­grad­u­ates. I took it, hat­ed it, and nev­er went. Peo­ple sat around and crit­i­cized each other's work. Not for me. The night before the quar­ter was over, I stayed up all night and wrote twelve short sto­ries. The pro­fes­sor com­ment­ed that I seemed to have learned a lot dur­ing the class even though I nev­er came to class. Go fig­ure. That was my first and last writ­ing class.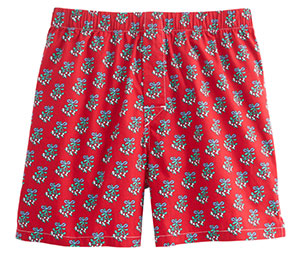 What was your first job?
I worked in the men's socks and shorts depart­ment of a Tar­get-like store, where I was known as the girl in men's under­wear.
What's your strongest mem­o­ry of the 1950s?
Elvis. No ques­tion. I also remem­ber look­ing at all the unhap­py house­wives on our sub­ur­ban street, sip­ping mar­ti­nis and mak­ing lunch­es, and feared I would end up like that.
PS: I didn't.