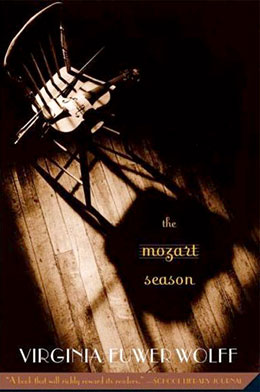 Fresh Lookol­o­gy fea­tures books pub­lished sev­er­al years ago that are too good to lan­guish on the shelf.
At the end of soft­ball sea­son and the begin­ning of sum­mer, 12-year-old Alle­gra Leah Shapiro learns that she has been select­ed as a final­ist in the Ernest Bloch Young Musi­cians' Com­pe­ti­tion. She is the youngest final­ist, some­thing she wor­ries about as she spends the sum­mer prac­tic­ing Mozart's fourth vio­lin con­cer­to. And she thinks and wor­ries about oth­er things, too, as she prac­tices, turns pages for her oth­er musi­cians, and hangs out with friends. Allegra's feel­ings are often con­flict­ed — she wants to be her­self and she wants to please her par­ents and grand­moth­er. She wres­tles with every­thing from what it takes to be a musi­cian to what it means to be "half Jew­ish." She won­ders about her con­nec­tion with her grand­moth­er, mur­dered in a con­cen­tra­tion camp dur­ing World War II. It's not just Mozart that runs through this girl's head and heart — Alle­gra is fig­ur­ing out who she is as she plays Mozart.
When she was a lit­tle girl, Alle­gra thought she could just pick up a vio­lin and it would sing the music inside of her. At the start of The Mozart Sea­son she believes the music resides in her fin­gers and the key is to train those fin­gers well. She prac­tices a lot. Her wise vio­lin teacher, Mr. Kaplan, helps her learn to do more than play the notes — she learns to find Mozart's music in her heart. To the strains of Mozart, Alle­gra feels her way through tra­di­tions she doesn't always under­stand, high expec­ta­tions (from her­self and oth­ers), and the usu­al grow­ing up issues of a twelve-year-old. This is a nov­el about work­ing hard, fig­ur­ing out who you are, and keep­ing an open heart.
The Mozart Sea­son is near­ly thir­ty years old, but its themes are time­less. A read­er who has had to work hard at some­thing — be that music, sports, math, read­ing, reli­gious instruc­tion etc. — while fig­ur­ing out what they think and feel about that thing's place in their life will rec­og­nize them­selves in Alle­gra Shapiro.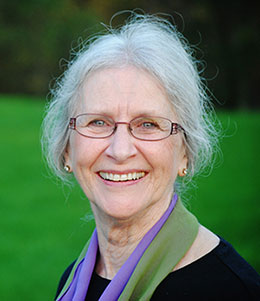 It was my hon­or to inter­view Vir­ginia Euw­er Wolff, the author, about The Mozart Season.
What are the chal­lenges and joys around writ­ing about music — and clas­si­cal music in par­tic­u­lar? Did you wor­ry about mak­ing Mozart "acces­si­ble" for read­ers who might not be famil­iar with his music, or the vio­lin, or orches­tras, etc.?
The chal­lenges are con­sid­er­able. The spe­cial­ized lan­guage, to begin with. For instance, "dynam­ics." Unlike the def­i­n­i­tions of dynam­ics in the fields of physics or social psy­chol­o­gy, a three-word def­i­n­i­tion suf­fices in music: loud­ness and soft­ness. I want­ed to make a glos­sary unnec­es­sary. Def­i­n­i­tions had to be swift and un-stum­bling. I think the most we can do in writ­ing about music is to nudge our read­ers direct­ly to the music itself. Mozart may be an acquired taste, and "the Mozart effect" may be pseu­do­science. But I did hope that the con­nec­tions Alle­gra and the oth­er char­ac­ters make with clas­si­cal music might be contagious.
A music com­pe­ti­tion is at the heart of this nov­el — the Ernest Bloch Young Musi­cians' Com­pe­ti­tion. Alle­gra is the youngest con­tes­tant, and she's wor­ried about that. What are the advan­tages she has being the youngest?
Once in a blue moon in clas­si­cal music, the youngest con­tes­tant wins. A ten-year-old Aus­tralian recent­ly won the Menuhin Com­pe­ti­tion, the youngest ever to do so. Usu­al­ly, the youngest musi­cian has no advan­tage. The Cute­ness fac­tor doesn't exist when the con­tes­tants audi­tion with an audio record­ing, and then play behind a screen for judges who can't see them. I made a promise to myself not to use cer­tain words in the book. Two of them: "gift­ed" and "prodi­gy." Their con­no­ta­tions hov­er about every youth com­pe­ti­tion (and the younger the con­tes­tant is, the more they may sur­face), but such labels can be con­strict­ing and bur­den­some, thin­ning the conversation.
Allegra's vio­lin teacher, Mr. Kaplan, tells her "I want you first to love the music. Then com­pete." Is lov­ing the music a pre-req­ui­site for com­pe­ti­tion? Is that the best way, or the only way to suc­cess­ful­ly com­pete? Does this love-then-com­pete idea trans­late to oth­er com­pet­i­tive are­nas do you think?
Some kids do com­pete in fields they don't love, and some musi­cians play the required music although they don't love it. And they may win. Mr. Kaplan knows that if you're going to put the thou­sands of hours into the hon­ing of a thing, the thing itself will give you lots of rea­sons to resent it. Bet­ter if you begin with a reser­voir of gen­uine love, so you can with­stand the onslaught of resent­ment that will sure­ly come along with the work. I think that's his main rea­son for say­ing that to Allegra.
The Mozart Sea­son is almost thir­ty years old…. If a twelve-year-old musi­cian today were to read about a twelve-year-old musi­cian thir­ty years ago, how might things be dif­fer­ent for today's read­er? In what ways have things remained the same, do you think?
Today's read­er, in a tech­no­log­i­cal­ly octu­pus­like world, needs to sink down into the world of a sto­ry, any sto­ry, in order to let that sto­ry become a friend or even an acquain­tance. (None of us wants to force Insta­gram on Har­ry Pot­ter. But pos­si­bil­i­ties pro­lif­er­ate. I have seen a pro­duc­tion of Ham­let in which Gertrude wears Hol­ly­wood dark glass­es and keeps pulling out her cell phone.) Today's musi­cians prac­tice just as many hours, with just as much frus­tra­tion and joy as the musi­cians of Mozart's time did. The lack of instant grat­i­fi­ca­tion is one of the beau­ties of the art form; each new foothold in the ver­ti­cal rock face of learn­ing an instru­ment is so reward­ing because it has tak­en so much work to get there. And young read­ers' ver­sa­til­i­ty often lets them snap out of Mozart into the newest Tik­Tok moves and back again. Bless 'em, every one.
The Mozart Sea­son is told in first per­son point of view. How did you find Allegra's voice?
Ah, that's the life­long search, or so it seems to me. Not much comes eas­i­ly to me, and I was on my hands and knees fol­low­ing Alle­gra around lis­ten­ing to her dur­ing the years I took to get the book finished.
Is Alle­gra at all like you when you were twelve? If so, in what ways?
Some­what. A bit. I loved play­ing in the youth orches­tra as much as, or maybe more than, Alle­gra does.
Allegra's father is Jew­ish, her moth­er is not. Alle­gra says she's "half-and-half," and "if you're half-and-half you're the thing that can't be. You can't be half Jew­ish. So you go through your life being some­thing that can't be." This winds up being quite impor­tant by the end of the nov­el…. Why was it impor­tant to include reli­gion in The Mozart Sea­son?
I heard a pub­lish­er say in the 1980s that the only remain­ing taboo in young adult lit was reli­gion. I didn't say a word aloud. But of course I kept won­der­ing: Would this mean that sto­ries for kids couldn't be whole? Sub­lime music exists, at least in part, in order to help shape the great ques­tions of the world, and those ques­tions touch reli­gion. There's not much dis­tance between being trans­port­ed by breath­less­ly beau­ti­ful music and sens­ing the pres­ence of the eter­nal that the human psy­che can just about inhale. Life sud­den­ly becomes lucid. Allegra's grand­moth­er sees reli­gion as a sta­bi­liz­ing force; she drops this truth in Allegra's lap at a ripen­ing time, part of her invi­ta­tion to vis­it and learn about the con­nec­tive tis­sue that befriends humil­i­ty and binds humanity.
Tell us about the Danc­ing Man, Mr. Trou­ble, who appears and dis­ap­pears at out­door con­certs, danc­ing on the side­lines. Was he always in the story?
The Danc­ing Man and Alle­gra were the first two char­ac­ters in the book. Every com­mu­ni­ty has its mem­o­rable fig­ures; the com­mu­ni­ty near where I lived when I was writ­ing this book had its danc­ing man. I was priv­i­leged to see him at sev­er­al concerts.
You've said in oth­er inter­views that your mail from young read­ers of The Mozart Sea­son is the most heart­felt read­er-author cor­re­spon­dence you receive. Why do you think this is?
Some young read­ers hear in the book the voice of some­one whose dai­ly life resem­bles theirs: prac­tice, prac­tice, prac­tice. For music stu­dents the focus is often so tight, with the micro­scope on tiny details; the con­fine­ment can make you feel a lit­tle bit crazy. When you find a book about a char­ac­ter who shares the zest and the rest­less­ness and the love, some­body who gets it about the inti­ma­cy of a pair of 16th-notes, it seems nat­ur­al to reach out to the author. I'm on the lucky end of their cor­re­spon­dence. Some of them become pro­fes­sion­al musi­cians and I'm glad to have them as my friends.
You are a vio­lin­ist and a writer. What par­al­lels do you find between writ­ing prac­tice and music practice?
Well, we have to use or lose it. My years of vio­lin lessons have instilled in me a respect for the instru­ment, its care and feed­ing. A holy awe. In both music and writ­ing we need to keep lis­ten­ing for the best and know­ing it when we hear it. A dai­ly dif­fer­ence, though: Musi­cians need to prac­tice scales and arpeg­gios each day — like dancers at the barre — but writ­ers may get by with­out, oh, let's say dia­gram­ming a dozen sen­tences every time. Writ­ers get to be inven­tive about our warm-up exer­cis­es. Anoth­er dif­fer­ence: The lapsed musi­cian must go through char­ac­ter-build­ing ago­nies in recon­struct­ing the skills s/he once had at the ready. The lapsed writer may get stiff or slop­py or ragged, but the return to craft is prob­a­bly not as punishing.