Bookol­o­gy is delight­ed to fea­ture a sam­ple les­son from Per­fect Pairs: Using Fic­tion & Non­fic­tion Pic­ture Books to Teach Life Sci­ence, K‑2 by children's book author Melis­sa Stew­art and mas­ter edu­ca­tor Nan­cy Ches­ley (Sten­house Pub­lish­ers). When this book (and its com­pan­ion for grades 3 – 5) first came across our desk, we were blown away by its per­cep­tion and use­ful­ness. For edu­ca­tors who are not as con­fi­dent teach­ing sci­ence as they are lan­guage arts and writ­ing, here's an excel­lent resource to help you stand more assured­ly in front of your stu­dents, know­ing they'll be moti­vat­ed to explore science.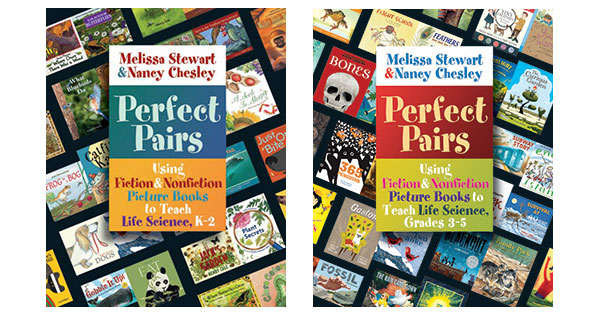 We're grate­ful to Melis­sa, Nan­cy, and Sten­house Pub­lish­ers for the oppor­tu­ni­ty to give you a clear view inside the Per­fect Pairs resources. This grade 2 les­son, "How Wind Water, and Ani­mals Dis­perse Seeds," (click for the les­son plan) fea­tures two tru­ly won­der­ful books, Miss Maple's Seeds by Eliza Wheel­er and Plant­i­ng the Wild Gar­den by Kathryn O. Gail­braith and Wendy Ander­son Halperin. [This les­son plan is from Per­fect Pairs:Using Fic­tion and Non­fic­tion Pic­ture Books to Teach Life Sci­ence, K‑2 by Melis­sa Stew­art and Nan­cy Ches­ley copy­right © 2014, repro­duced with per­mis­sion of Sten­house Pub­lish­ers. stenhouse.com]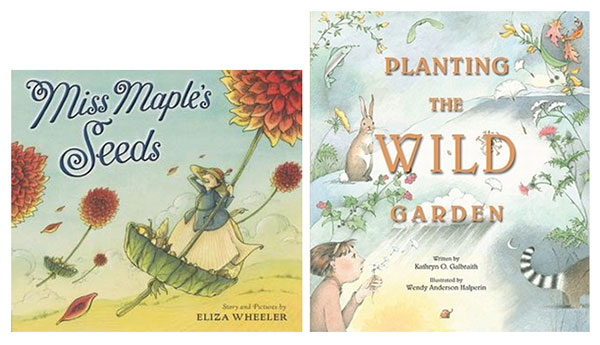 Melis­sa Stew­art has also been lead­ing the way for every­one who works with young minds to incor­po­rate the five kinds of non­fic­tion into their school and class­room libraries as well as their ELA and con­tent area instruc­tion, so we've decid­ed to ask her a few questions.
Melis­sa, when you and edu­ca­tor Nan­cy Ches­ley decid­ed to cre­ate Per­fect Pairs, what did you feel was the most press­ing need for these fic­tion-non­fic­tion, life sci­ence matchups, and accom­pa­ny­ing les­son plans?
In recent years, many ele­men­tary teach­ers have been asked to devote more time to lan­guage arts and math in an effort to improve stu­dent scores on assess­ment tests. As a result, many K‑5 stu­dents receive lim­it­ed sci­ence instruc­tion, and many mid­dle school stu­dents are sore­ly lack­ing in basic sci­ence knowl­edge and skills.
In addi­tion, many ele­men­tary teach­ers do not have a strong sci­ence back­ground. Some even report being intim­i­dat­ed by their school's sci­ence cur­ricu­lum and feel ill equipped to teach basic sci­ence con­cepts. Build­ing sci­ence lessons around children's books enables many ele­men­tary edu­ca­tors to approach sci­ence instruc­tion with greater con­fi­dence. And because our lessons incor­po­rate sig­nif­i­cant read­ing and writ­ing, they allow teach­ers to teach sci­ence with­out com­pro­mis­ing lan­guage arts instruc­tion time.
Because some chil­dren love fic­tion while oth­ers pre­fer non­fic­tion, pair­ing books is an effec­tive way to intro­duce sci­ence con­cepts. And when a book pair is pre­sent­ed in con­junc­tion with inno­v­a­tive, minds-on activ­i­ties that appeal to a wide vari­ety of learn­ing styles, stu­dents are even more like­ly to remem­ber the expe­ri­ence — and the con­tent. That's what Per­fect Pairs is all about.
In the Intro­duc­tion to Per­fect Pairs, you state that the lessons in the book address the Next Gen­er­a­tion Sci­ence Stan­dards (NGSS) and sup­port the Com­mon Core State Stan­dards for Eng­lish Lan­guage Arts. Why is this ben­e­fi­cial for educators?
Com­mon Core and NGSS form the foun­da­tion for all cur­rent state ELA and sci­ence stan­dards — even in states that nev­er offi­cial­ly adopt­ed them, so when teach­ers use the lessons in Per­fect Pairs, they can be con­fi­dent that they are teach­ing stu­dents the crit­i­cal con­cepts and skills they need to know.
To help teach­ers track how each les­son relates to the stan­dards, tables in the Appen­dix of Per­fect Pairs spec­i­fy which NGSS Per­for­mance Expec­ta­tion and Sci­ence and Engi­neer­ing Prac­tices each les­son address­es. A sec­ond set of tables indi­cates which Com­mon Core stan­dards for Read­ing Lit­er­a­ture, Read­ing Infor­ma­tion­al Text, Writ­ing, and Speak­ing and Lis­ten­ing each les­son supports.
In Per­fect Pairs, you also write that "In recent years, a new kind of chil­dren's non­fic­tion has emerged. These inno­v­a­tive titles are remark­ably cre­ative and com­pelling. Their pur­pose is to delight as well as inform."
On your high­ly-regard­ed blog, Cel­e­brate Sci­ence, you often share lists of these fine­ly-craft­ed non­fic­tion books. You also write about the craft of non­fic­tion writ­ing and include inno­v­a­tive activ­i­ties and strate­gies for teach­ing infor­ma­tion­al read­ing and writ­ing. What keeps you com­mit­ted to your mis­sion to bring more non­fic­tion to young readers?
The kids.
Many edu­ca­tors have a nat­ur­al affin­i­ty for sto­ries and sto­ry­telling, so they con­nect strong­ly with fic­tion. When they choose non­fic­tion, they grav­i­tate toward nar­ra­tive non­fic­tion because it tells true stories.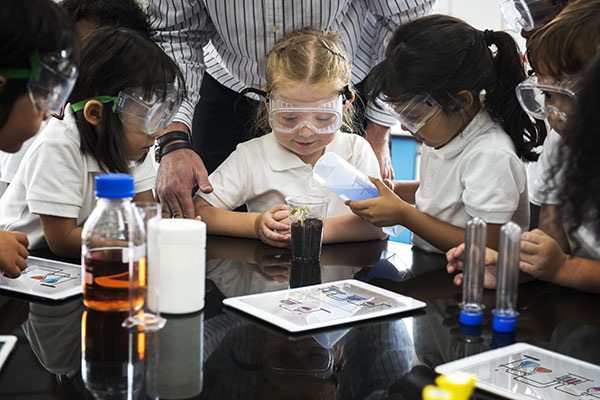 And yet, stud­ies show that as many as 75 per­cent of ele­men­tary stu­dents enjoy read­ing non­fic­tion with an expos­i­to­ry writ­ing style as much as (33 per­cent) or more than (42 per­cent) nar­ra­tives. If we want all stu­dents to devel­op a love of read­ing, we need to give them access to a diverse array of fic­tion, nar­ra­tive non­fic­tion, and expos­i­to­ry nonfiction.
As stu­dents mature as read­ers, we can help them devel­op an appre­ci­a­tion for oth­er kinds of writ­ing. But first, we must show kids that we hon­or all books and val­ue all reading.
To help edu­ca­tors accom­plish this goal, I worked with Mar­lene Cor­reia, past pres­i­dent of the Mass­a­chu­setts Read­ing Asso­ci­a­tion and Direc­tor of Cur­ricu­lum and Assess­ment for the Free­town-Lakeville Region­al School Dis­trict in Lakeville, MA, to devel­op an info­graph­ic that high­lights five easy ways edu­ca­tors can share more expos­i­to­ry non­fic­tion with their students.