We are pleased to Skin­ny Dip with Phuoc Thi Minh Tran this week. As a librar­i­an, author, sto­ry­teller, and moth­er, she adds her per­spec­tive to the rich­ly tex­tured quilt of books for chil­dren.
What's the weird­est place you've ever read a book?
In the hos­pi­tal, I read my new­ly released book My First Book of Viet­namese Words : An ABC Rhyming Book of Lan­guage and Cul­ture to my 94-year-old father-in-law as a bed­time sto­ry. Every­thing was saf­fron yel­low that day from the hos­pi­tal gown to my father's in-law 's jaun­dice to my book cov­er. It was weird and depress­ing. I read aloud page by page and I saw tears in his eyes, but his hap­py smile bright­ened the room. He told me that he loved my fam­i­ly and the chil­dren and he was always very proud of us. He passed away 10 days lat­er.
Which library springs to your mind when some­one says that word? What do you remem­ber most about it?
Alham­bra Civic Cen­ter Pub­lic Library in Cal­i­for­nia was the very first library I vis­it­ed in Amer­i­ca. These words still stuck with me until today "Rental Best Sell­er Books, $1 for 2‑week rental." I thought I would be charged for a library card and books, and I couldn't afford it. I nev­er asked her any­thing due to my lan­guage bar­ri­er and my shy­ness. I left Cal­i­for­nia with­out hav­ing a library card and nev­er checked out a sin­gle book dur­ing my short stay there.
What's your favorite form of exer­cise?
Storiga­mi. Fold­ing papers while telling a sto­ry because each fold has a twist and turn that mes­mer­izes the audi­ence and young­sters. My favorite storiga­mi is my "Jour­ney in Search for Free­dom."
What's is your favorite flower?
Def­i­nite­ly the lotus flower because the beau­ti­ful lotus flower grows in mud­dy water and ris­es above the sur­face to bloom. It is also the nation­al flower of Việt Nam.
Have you trav­elled out­side your state? Which state draws you back? (How many states have you vis­it­ed?)
Cal­i­for­nia and Texas are the most loved states because our fam­i­lies live there. I have vis­it­ed Cal­i­for­nia, Texas, Wis­con­sin, Neva­da, Illi­nois, New Jer­sey, New York, Con­necti­cut, and Mis­souri. I live in Min­neso­ta.
Have you trav­eled out­side of the Unit­ed States? Which coun­try is your favorite to vis­it? Why?
Dubai. It was our very first fam­i­ly trip out of the coun­try We had fun rid­ing the camel in the desert and vis­it­ing Burj Khal­i­fa, the world's tallest build­ing.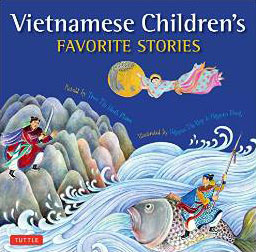 If you could be grant­ed one wish, what would you wish for?
Be able to lis­ten to the ani­mals' lan­guage like Da Trang in my book, Viet­namese Children's Favorite Sto­ries.
If you had a choice, would you live under the ocean or in the out­er space, and why?
It would be under the ocean because the sea king­dom always amazes me. I imag­ine that I could swim along with the singing mer­maids, the giant thou­sand-years-old tur­tle, the Loch Ness mon­ster, and the great white shark, but I doubt it.
What do you con­sid­er to be your best accom­plish­ment?
Rais­ing our chil­dren in a bilin­gual home.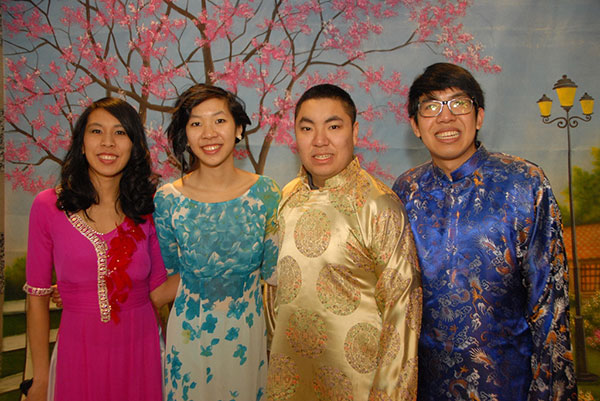 Thank you, Phuoc, for shar­ing your expe­ri­ences with us. Dear read­ers, here is a video that express­es more of Phuoc's insights about sto­ry­telling, includ­ing Da Trang's abil­i­ty to lis­ten to the ani­mals, which Phuoc described as her wish.