We inter­viewed April What­ley Bed­ford, life­long read­er, cur­rent­ly the Dean of the School of Edu­ca­tion at Brook­lyn Col­lege.
Which celebri­ty, liv­ing or not, do you wish would invite you to a cof­fee shop?
Can I choose two? I would love to have cof­fee with Michelle and Barack Oba­ma, either togeth­er or indi­vid­u­al­ly. I'm sure I'm not alone in this answer, but there are no two peo­ple I admire more in the world, and I also believe we would laugh a lot dur­ing our con­ver­sa­tions.
Which book do you find your­self rec­om­mend­ing pas­sion­ate­ly?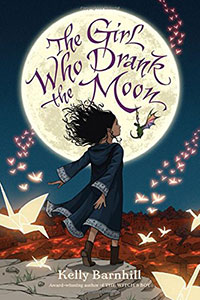 This changes on a fre­quent basis, but I just fin­ished read­ing the most recent New­bery win­ner, The Girl Who Drank the Moon. I have not been able to stop think­ing about it since I fin­ished it. Kel­ly Barnhill's beau­ti­ful lan­guage, the world she imag­ined and described in such exquis­ite detail, the ulti­mate mes­sage of hope and for­give­ness … I could go on and on about this book. I feel sure that the well-deserved award will bring this book to the atten­tion of more read­ers — of every age — who need to know about it.
Favorite city to vis­it?
Until I was for­tu­nate enough to live in them, my two favorite cities to vis­it were always New Orleans, where I lived for 15 years, and New York City, where I have lived for the past three. Now my favorite city to vis­it is San Fran­cis­co, but I also dream of liv­ing in Paris some­time. There is nev­er enough time to explore all the won­ders of each of these unique and cul­tur­al­ly rich cities, and they all have pret­ty fan­tas­tic food, too.
Illustrator's work you most admire?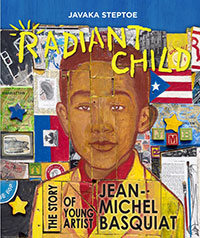 Again, I could nev­er pick just one but I am cur­rent­ly swoon­ing over Java­ka Steptoe's spec­tac­u­lar Radi­ant Child: The Sto­ry of Young Artist Jean-Michel Basquiat! Since I moved to Brook­lyn, I have become friends with Java­ka, and when his name was called in Atlanta at the ALA Youth Media Awards first for the Coret­ta Scott King medal and then for the Calde­cott, I couldn't stop scream­ing. He showed me a draft of the book on his iPad about a year before it was pub­lished, and I was count­ing the days until I could see it in print. His col­lages, evok­ing the style of Basquiat but pure Java­ka, are so cap­ti­vat­ing to me. We invit­ed the fifth graders from a local part­ner school, PS 119, to hear him speak at Brook­lyn Col­lege just a few weeks before ALA Mid-Win­ter and gave them each a signed copy of Radi­ant Child. Being able to con­nect chil­dren with authors and illus­tra­tors is one of the great joys of my per­son­al and pro­fes­sion­al life, and I was thrilled to be able to call the prin­ci­pal of PS 119 after the awards cer­e­mo­ny with the won­der­ful news that she could share with all of her fifth-graders. I am def­i­nite­ly one of Javaka's biggest fans!
Favorite sea­son of the year? Why?
Grow­ing up in Texas, I was always a sum­mer sun wor­shiper, but since mov­ing to New York, I've grown very fond of the fall. As a teacher, the begin­ning of a new school year has always seemed like the real New Year's for me, but most of my life I lived in places that real­ly didn't have four sep­a­rate sea­sons. There's just an excite­ment in the air as the sea­son changes from sum­mer to fall that I love. I'm still not a fan of New York win­ters, but it's pret­ty hard to beat the hol­i­day sea­son in the city.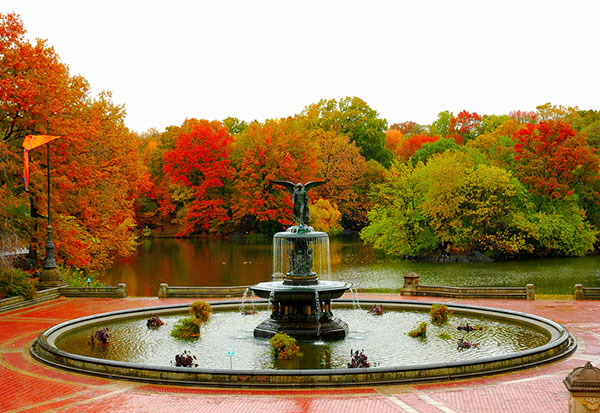 What gives you shiv­ers?
Sun­sets, fire­works, can­dle­light, shoot­ing stars, light­en­ing bugs, water­falls, the ocean…all in a good way.
Morn­ing per­son? Night per­son?
Most def­i­nite­ly a night per­son.
Your hope for the world?
My great­est hope for the world, espe­cial­ly dur­ing these dif­fi­cult days, is that we are all able to expect kind­ness and com­pas­sion from one anoth­er.