What is your proud­est career moment?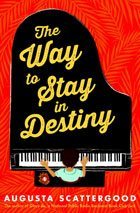 My proud­est career moment? Being invit­ed to the Amer­i­can Library Association's mid-win­ter con­fer­ence to intro­duce my new book. As a career librar­i­an turned mid­dle-grade nov­el­ist, it doesn't get much bet­ter than that.
I was also hon­ored to have my first nov­el, Glo­ry Be, which takes place dur­ing Free­dom Sum­mer, cho­sen by sev­er­al groups high­light­ing the fifti­eth anniver­sary of that event. Como, Mis­sis­sip­pi and Oxford, Ohio were both impor­tant to the Civ­il Rights move­ment, and both places invit­ed me to their com­mem­o­ra­tive events.
What's the first book you remem­ber reading?
A green, over­sized Bet­ter Homes and Gar­dens Sto­ry­book col­lec­tion. Clas­sic children's books, poet­ry, a few orig­i­nal sto­ries. I can still quote almost the entire poem that begins "The Goops they lick their fin­gers. The Goops they lick their knives…"
What TV show can't you turn off?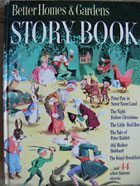 Way too many to con­fess to. Break­ing Bad would be at the top of that list.
What 3 children's book authors or illus­tra­tors or edi­tors would you like to invite to dinner?
Kir­by Lar­son, Bar­bara O'Connor, and Susan Hill Long. Because I've had a cou­ple of din­ners with them and the fun nev­er ended.
Were you most like­ly to vis­it the school office to deliv­er attendance/get sup­plies, vis­it the nurse, or meet with the principal?
Deliv­er atten­dance and get sup­plies while chat­ting with the principal.