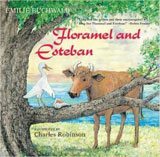 What keeps you up at night?
All that I didn't accomplish during the day. All that I hope to accomplish the next day.
In what Olympic sport would you like to win a gold medal?
The marathon. The long distance performance inspires me. I've driven a marathon course of 26.2 miles and can't imagine being able to run it. However, the idea of a long distance journey of the intellectual or imaginative kind is very appealing to me.
What's the bravest thing you've ever done?
Since I'm a klutz, the bravest thing I've done is to learn to ski after the age of 40. I fell a number of times getting off the lift at our local ski hill before I successfully skied off. It was worth it to stand at the top of a mountain and experience the panorama—and then to ski very slowly down.
What is your proudest career moment?
The first time I dared to stand up, go to the lectern, and read my poems before an audience. Like learning to ski, the experience of sharing those poems was worth going through the trepidation.
What TV show can't you turn off?
The West Wing.