This time around, we're Skin­ny Dip­pin' with Gary Mlodzik, founder of the Grow Your Library ini­tia­tive with­in the nation­al lit­er­a­cy foun­da­tion Kids Need to Read.
Which celebri­ty, liv­ing or not, do you wish would invite you to a cof­fee shop?
Lee Child. I love his writ­ing! I have read every one of the Jack Reach­er books and love his sto­ry­telling style. Lee let's your imag­i­na­tion fill in the blanks. A Joe Fri­day approach to writ­ing, "Just the facts, ma'am." No more than need­ed to cap­ture the essence of the sto­ry, no less than required for a thrilling adven­ture. I have heard him speak at a book sign­ing and he has a great sense of humor and he's very engag­ing.
Favorite city to vis­it?
San Diego. When you live in the Ari­zona desert, the ocean is a wel­come reprieve from the sum­mer­time heat. San Diego is a six-hour dri­ve and brings a wel­come change of scenery. Great food, fun attrac­tions, recre­ation­al oppor­tu­ni­ties, and an oppor­tu­ni­ty to relax by the gen­tle waves make for a great get­away.
What's your dream vaca­tion?
Ice­land! God's beau­ty in so many forms, all in one coun­try! The Auro­ra Bore­alis, beau­ti­ful coasts, wildlife, caves, glac­i­ers, water­falls and hot springs are wait­ing to explore and enjoy.
Morn­ing per­son? Night per­son?
Def­i­nite­ly a morn­ing per­son! Get up and get 'er done! I have a list ready and hit it hard. Once evening comes, pro­duc­tiv­i­ty declines rapid­ly.
Best tip for liv­ing a con­tent­ed life?
Dis­cov­er who you are as a per­son, accept who you are, build your life into the best you that you can be.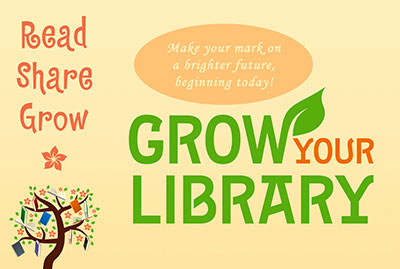 Gary shares his pas­sion for lit­er­a­cy by vol­un­teer­ing!
I vol­un­teer with the nation­al lit­er­a­cy foun­da­tion Kids Need to Read (KNTR). I am hon­ored to serve on their board of direc­tors. In 2015, I devel­oped the Grow Your Library pro­gram for KNTR. For this pro­gram, KNTR pro­vides 200 books to four care­ful­ly select­ed, eco­nom­i­cal­ly chal­lenged libraries through­out the USA per year. Along with the book dona­tion, my wife, Tina, and I vis­it the library, con­duct a sto­ry time and explain how the kids can "donate" more books to the library just by email­ing KNTR with a short note regard­ing what they like about read­ing or what they like to read. Then, Tina and I donate a book to the library with the child's name on a book plate inside the cov­er! It's the child's gift to the library! Each child in atten­dance also gets a book to keep and a High­lights for Chil­dren mag­a­zine to take home. Some­times the kids are in awe that the book is real­ly theirs for life.
I have been blessed with sup­port and encour­age­ment from many sources. I am hum­bled by the num­ber of peo­ple who, like me, believe that pub­lic libraries need our sup­port to pro­vide ser­vices for future gen­er­a­tions. If read­ers would like to sup­port this endeav­or, please make a finan­cial dona­tion. Or if they have a favorite children's book they would like us to include in our pro­gram, they can send the books right from their favorite book­seller direct­ly to:
Kids Need To Read, Grow Your Library
Attn: Gary Mlodzik
2450 W. Broad­way, Suite 110
Mesa, AZ 85202
Mul­ti­ples of four books per title are usu­al­ly best so we can send one to each library.