For this inter­view, we vis­it with Hei­di Ham­mond, asso­ciate pro­fes­sor at St. Cather­ine Uni­ver­si­ty in the MLIS pro­gram, long-time school librar­i­an, and author of Read­ing the Art in Calde­cott Award Books: a Guide to the Illus­tra­tions, along with co-author Gail D. Nordstrom.
Which celebri­ty, liv­ing or not, do you wish would invite you to a cof­fee shop?

I would love to enjoy a cup of tea with Michelle Oba­ma and find out what the first fam­i­ly plans to do after Pres­i­dent Oba­ma fin­ish­es his sec­ond term of office.
What's your favorite late-night snack?
I don't usu­al­ly stay up late, but my favorite after sup­per snack is pop­corn (unbut­tered) and ice cream (Coconut Explo­sion), not togeth­er, but in that order. Some­times I just have pop­corn and ice cream for supper.
Favorite city to visit?
Lon­don! I've been there six times. "…when a man, (in my case, a woman), is tired of Lon­don, he (she) is tired of life; for there is in Lon­don all that life can afford." —Samuel Johnson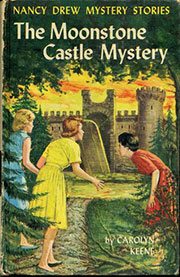 Most cher­ished child­hood memory?
One of my favorite child­hood mem­o­ries is receiv­ing a stack of Nan­cy Drew mys­ter­ies for Christ­mas and hav­ing all of the Christ­mas hol­i­day to read them.
Tea? Cof­fee? Milk? Soda? What's your favorite go-to drink?
I drink tea and water. That's pret­ty much it. I learned to drink tea after my first year of teach­ing. I chap­er­oned a group of 12 junior high stu­dents (What was I think­ing?) on a four-week exchange pro­gram with a school in Wales. I stayed with the deputy head­mas­ter and his fam­i­ly, and every morn­ing he made his fam­i­ly tea and served it to us in bed. I would hear a knock on my door and the ques­tion, "Tea, Hei­di?" It was a love­ly way to begin the day.
Favorite sea­son of the year? Why?
My favorite sea­son on the year is fall. Hav­ing been an edu­ca­tor or school librar­i­an all my pro­fes­sion­al life, fall always seems like a new begin­ning with the kick­off of the school year. It's like hav­ing two New Years, one in Jan­u­ary and one in Sep­tem­ber. That means two fresh starts.
What's your dream vacation?
A dream vaca­tion for me is one that involves some hik­ing. In the sum­mer of 2015, I hiked Hadrian's Wall from coast to coast in north­ern Eng­land, all 84 miles. In spring I hiked in the Grand Canyon. This past sum­mer I hiked in Rocky Moun­tain Nation­al Park. This Sep­tem­ber I'm hik­ing the Great Glen Way in Scot­land from Fort William to Inver­ness, all along Loch Ness. That part of the world just hap­pens to be the set­ting for "Out­lander."
What's your hid­den talent?
I am a very good par­al­lel park­er. It seems I've been attend­ing the Uni­ver­si­ty of Min­neso­ta off and on from 1974 to 2009. I couldn't often afford to pay for park­ing in one of the lots, so I'd par­al­lel park on the res­i­den­tial streets sur­round­ing the uni­ver­si­ty and walk blocks and blocks to class.
Your favorite can­dy as a kid?
Milk Duds. I still like them, but I think red licorice is my favorite can­dy now. And, dark choco­late caramels. I like pret­ty much any kind of can­dy. I have a sweet tooth. They are open­ing a new Abdallah's can­dy store about a mile from my house in Sep­tem­ber. I'm not sure this will be good for me.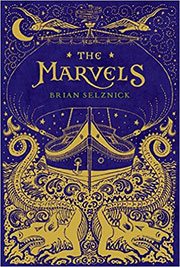 What's the strangest tourist attrac­tion you've visited?
I don't know if this qual­i­fies as strange, but it was very dif­fer­ent and won­der­ful. The last time I was in Lon­don, right after I read Bri­an Selznick's book The Mar­vels, I vis­it­ed the Den­nis Sev­ers' House. I had heard Bri­an talk about his new book at the Amer­i­can Library Asso­ci­a­tion Annu­al Meet­ing in San Fran­cis­co a few weeks before I left for Eng­land in 2015 to hike Hadrian's Wall. If you know the book, you know the house is an impor­tant fea­ture. When I entered the house, I told the young man at the door that I had come because I'd read the book and heard Bri­an speak. He said I was the first per­son to vis­it who had read the book (I had an advance read­ing copy). Unbe­knownst to me, he told the cura­tor David Milne about me, and David found me and spent quite a bit of time with me talk­ing about Den­nis and the house. He even went and got the book and showed me an illus­tra­tion of one of the rooms while I was in that room. It was one of the most inter­est­ing places I've ever vis­it­ed in London.
Best tip for liv­ing a con­tent­ed life?
Every­one express­es good in his or her own indi­vid­ual way. See the good­ness in oth­ers and appre­ci­ate it.
Your hope for the world?
Like Rod­ney King, I wish we could all get along.
[Ham­mond-Hei­di-Bio]