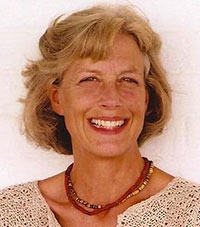 For this inter­view, we chat with Janet Tay­lor Lisle, New­bery Hon­or-win­ning author of After­noon of the Elves, the Scott O'Dell Award-win­ning The Art of Keep­ing Cool, and the thriller Black Duck, along with many oth­er read­er favorites.
Which celebri­ty, liv­ing or not, do you wish would invite you to a cof­fee shop?
I'm quite sure Emi­ly Dick­in­son, shy and secre­tive as she was, would nev­er invite me to a cof­fee shop, but per­haps I could slip a note under her door in Amherst, Mass­a­chu­setts and beg for a vis­it. I'd like to ask her why she made her poems, what some of them mean, and if it mat­tered to her that her work was unpub­lished dur­ing her life.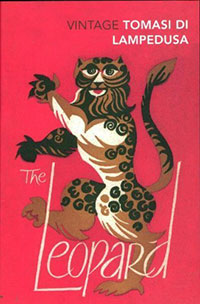 Which book do you find your­self rec­om­mend­ing pas­sion­ate­ly?
My all-time favorite book is The Leop­ard (Il Gat­topar­do) by Giuseppe Tomasi di Lampe­dusa. Every time I read it, the nov­el changes what I see around me. Lampe­dusa wrote only this one work but it's enough to put the uni­verse at your fin­ger­tips.
What's your favorite late-night snack?
I am not noc­tur­nal but my cat Nel­lie would like to men­tion here that she will take straight canned tuna fish and milk any­time after mid­night. After 3 a.m., too, if it comes to that.
Most cher­ished child­hood mem­o­ry?
So, we three chil­dren are sail­ing off Martha's Vine­yard with my dad when a sud­den storm hits. Vio­lent sea! Howl­ing wind! My dad is on deck reef­ing the sails when a huge wave rolls into the cock­pit. It lifts my lit­tle broth­er up and is sweep­ing him over­board when I grab him by the arm and hold on with all my strength. Hugh is saved! (That was close.) I cry. He grows up to become a loved doc­tor who cares deeply for his patients.
Illustrator's work you most admire?
I guess the illus­tra­tors I loved as a child still speak to me most direct­ly. Beat­rix Pot­ter for her hedge­hogs and rab­bits; John Ten­niel for his Mad Hat­ter and March Hare; N.C. Wyeth for his mur­der­ous, one-legged pirates and mys­te­ri­ous islands. So many oth­ers. Today, it's any­thing by William Steig or Arnold Lobel for me and my grand­chil­dren. (Nel­lie cozies up to these guys too.)
Favorite sea­son of the year? Why?
Win­ter in New Eng­land. Stark. Qui­et. When the leaves fall off the trees the land opens to show its real face. The moon looks big­ger.
What gives you shiv­ers?
A recent arrival in my Rhode Island neigh­bor­hood is an otter-like ani­mal known as a Fish­er Cat. It hunts near the pond and screams most hor­ri­bly at night. I pull the blan­kets over my head and Nellie's. We don't like even think­ing about this crea­ture.
Morn­ing per­son? Night per­son?
I'm a morn­ing per­son. I like to rise with the sun. Rosy-fin­gered dawn for me, and a walk on the beach. (My nov­el The Lamp­fish of Twill came from this dai­ly habit.)
What's your hid­den tal­ent?
I love to sing and have sung in choral groups all my life. Mozart, Beethoven, Han­del, Bach. I'm not a reli­gious per­son but the big requiems and mass­es some­times bring me to tears even as I sing them. I'm a suck­er for pop­u­lar music too: a big croon­er in the car. Radio always on.
Best tip for liv­ing a con­tent­ed life?
For a con­tent­ed life, keep it sim­ple and keep out of the lime­light. Fame nev­er did any­one any good.