A ded­i­cat­ed edu­ca­tor in Penn­syl­va­nia, we invit­ed Pat­ti Lapp to answer our twen­ty Skin­ny Dip ques­tions.
Who was your favorite teacher in grades K‑7 and why?
Mr. Jor­dan was my favorite teacher who taught 7th grade. He was fun­ny and straight­for­ward; all of us stu­dents respect­ed him, and he cer­tain­ly kept every­one in line. I attend­ed a Catholic school, and he was unique in that set­ting.
When did you first start read­ing books?
My mom read to me when I was very young, and because of her ded­i­ca­tion, I could read inde­pen­dent­ly when I entered kinder­garten. I have been read­ing vora­cious­ly since.
Your favorite day­dream?
I day­dream of hav­ing time to write!
Din­ner par­ty at your favorite restau­rant with peo­ple liv­ing or dead: where is it and who's on the guest list?
The din­ner par­ty would be at Sog­gy Dol­lar in Jost Van Dyke, BVI. The guest list would include: Jesus, of course! This choice is cliché, but how inter­est­ing would this din­ner con­ver­sa­tion be with Him?! At this din­ner, I would also invite Mary Mag­da­lene, Stephen Hawk­ing, David Bohm, Albert Ein­stein, Gregg Braden, Niko­la Tes­la, Edgar Cayce, Nos­tradamus, Shirley MacLaine, Nel­son Man­dela, Charles Dick­ens, Maya Angelou, Avi, Vig­go Mortensen, Paul McCart­ney, and my father and grand­fa­ther, both deceased.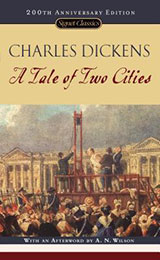 All-time favorite book?
A Tale of Two Cities—bril­liant plot­line, indeli­ble char­ac­ters, and a notable begin­ning and end!
Favorite break­fast or lunch as a kid?
My mom made the best French toast. The key is a lot of cin­na­mon.
What's your least favorite chore?
Get­ting ready the night before for the next day's work.
What's your favorite part of start­ing a new project?
Inspi­ra­tion.
Bare­foot? Socks? Shoes? How would we most often find you at home?
Bare­foot or socks — sea­son depen­dent.
When are you your most cre­ative?
Sit­ting alone in the qui­et dark at night, decom­press­ing before bed­time.
Your best mem­o­ry of your school library?
When in ele­men­tary school, my best mem­o­ry is of the Nan­cy Drew mys­tery sto­ries that I bor­rowed every week. Now, as a teacher, my best mem­o­ries are dis­cussing nov­els with the many librar­i­ans that we have had over the years. They read a lot; so do I.
Favorite fla­vor of ice cream?
Cher­ry Gar­cia.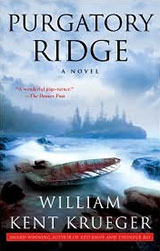 Book on your bed­side table right now?
William Kent Krueger's Pur­ga­to­ry Ridge, the third nov­el in his Cork O'Connor murder/mystery series of cur­rent­ly 16 books. I got hooked on his bril­liant sto­ry, Ordi­nary Grace, a stand­alone nov­el. He writes beau­ti­ful­ly.
What's your hid­den tal­ent?
I can weave.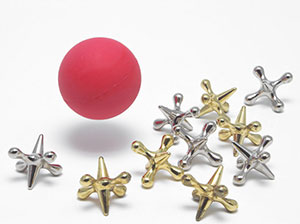 Your favorite toy as a child …
Jacks—Any­one remem­ber that game?
Best inven­tion in the last 200 years?
Clean water and indoor plumb­ing and the print­ing press and the elec­tric light.
Favorite artist? Why?
I love Van Gogh because of his tex­tured brush strokes, col­or, and cre­ativ­i­ty.
Which is worse: spi­ders or snakes?
Snakes are the worst. I do not kill spi­ders because they will con­sume most of the insects in our homes. If they are big and hairy, they pack their bags and leave — in a cup — to move out­side.
What's your best con­tri­bu­tion to tak­ing care of the envi­ron­ment?
I am a veg­e­tar­i­an. It takes 15 pounds of feed to gen­er­ate 1 pound of meat; hence, more peo­ple in the world can be fed when peo­ple con­sume a veg­e­tar­i­an diet. Addi­tion­al­ly, ani­mals are saved, many that would be raised in inhu­mane con­di­tions, many that would be treat­ed inhu­mane­ly.
Why do you feel hope­ful for humankind?
Ideas are humans' most valu­able resource. If we con­tin­ue to invest in inno­va­tion and research that make our plan­et health­i­er and improve the qual­i­ty of life for the glob­al com­mu­ni­ty, we have hope. As a very sim­ple exam­ple, look at the fair­ly new aware­ness of GMOs in our food. With aware­ness, comes demand. With demand, comes change — and human­i­ty clear­ly needs to con­tin­ue to make pio­neer­ing and pos­i­tive changes.