This week we're all set to Skin­ny Dip with Susan Lat­ta, who is cel­e­brat­ing the pub­li­ca­tion of her first trade book on Sep­tem­ber 1st, Bold Women of Med­i­cine: 21 Sto­ries of Astound­ing Dis­cov­er­ies, Dar­ing Surg­eries, and Heal­ing Break­throughs (Chica­go Review Press). With his­tor­i­cal to con­tem­po­rary biogra­phies of women who have found cures, advanced med­i­cine, and tend­ed to the sick with com­pas­sion, Susan has writ­ten an inspir­ing book that teen read­ers will find fas­ci­nat­ing. Thanks to Susan for tak­ing time to answer Bookol­o­gy's ques­tions!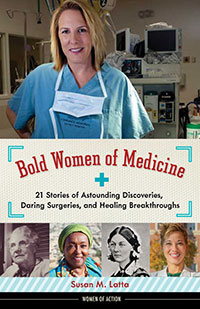 Who was your favorite teacher in grades K‑7 and why?
My favorite teacher was my third-grade teacher, Mrs. Palmquist. I don't remem­ber her first name. She had a sys­tem of writ­ing the num­bers 1, 2, 3, on the black­board for dis­ci­pline. If the class mis­be­haved and she got to num­ber 3, that meant she wouldn't read to us that day. Since I was one of the "goody two-shoes" in the class it always made me so angry when one of the boys (usu­al­ly Den­nis) did some­thing to get us to num­ber 3. I espe­cial­ly remem­ber when she read Charlotte's Web and Stu­art Lit­tle. I was fas­ci­nat­ed and looked for­ward to that time of day.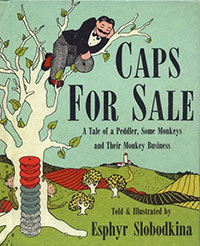 When did you first start read­ing books?
Prob­a­bly in about first grade. We had all the usu­al books for the time; Cat in the Hat, A Snowy Day, The Lit­tle Engine That Could, Mike Mul­li­gan and His Steam Shov­el, Caps for Sale. When I was a lit­tle old­er, I loved the Lau­ra Ingalls Wilder series, as well as any­thing by Bev­er­ly Cleary. And a bit lat­er, I devoured every Agatha Christie mys­tery.
Din­ner par­ty at your favorite restau­rant with peo­ple liv­ing or dead: where is it and who's on the guest list?
Broder's Pas­ta Bar in Min­neapo­lis, their home­made pas­ta is to die for. As far as guests, I think Abi­gail Adams, Dr. Bertha Van Hoosen, Dr. Helen Taus­sig, Sis­ter Eliz­a­beth Ken­ny, Lau­ra Ingalls Wilder, Julia Child, and my fam­i­ly; hus­band Rob, sons Ryan and Rob­bie, and daugh­ter Kris­ten. Our gold­en retriev­er Stan­ley would love to come for the left­overs.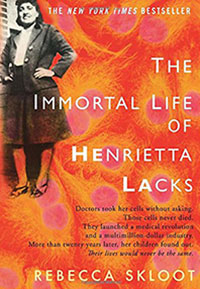 All-time favorite book?
Hard to choose just one. As a child, My Side of the Moun­tain by Jean Craig­head George and Snow Trea­sure by Marie McSwigan. As an adult: Pil­lars of the Earth by Ken Fol­lett, The Immor­tal Life of Hen­ri­et­ta Lacks by Rebec­ca Skloot, John Adams by David McCul­lough.
Favorite break­fast or lunch as a kid?
Amer­i­can Braun­schweiger which is a type of liv­er­wurst or liv­er sausage with a lit­tle may­on­naise on white bread. Haven't had it in years; not sure it is con­sid­ered health food.
What's your least favorite chore?
Chang­ing the sheets.
What's your favorite part of start­ing a new project?
Dig­ging into the research.
Bare­foot? Socks? Shoes? How would we most often find you at home?
Shoes and good wool socks in the win­ter, bare­foot in the sum­mer.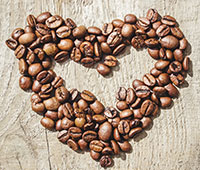 When are you at your most cre­ative?
Morn­ing, but after break­fast and good strong cof­fee. And when I say strong, I mean "spoon almost stand­ing up in the mug strong."
Your best mem­o­ry of your school library?
As fifth graders, we wrote and illus­trat­ed pic­ture books to read to the kinder­gart­ners in the library. Mine was some­thing about bears. Sure wish I still had it.
Favorite fla­vor of ice cream?
Mocha chip.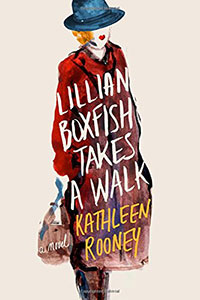 Book on your bed­side table right now?
Lil­lian Box­fish Takes a Walk by Kath­leen Rooney.
What's your hid­den tal­ent?
I can wig­gle my ears.
Your favorite toy as a child?
My Bar­bie and Skip­per dolls.
Best inven­tion in the last 200 years?
The dish­wash­er.
Favorite artist? Why?
Claude Mon­et or Renoir. I love impres­sion­ism and had a poster of Renoir's paint­ing A Girl with a Water­ing Can in my bed­room grow­ing up. I also love Anna Mary Robert­son Moses, bet­ter known as Grand­ma Moses. Her idyl­lic paint­ings have so many things to dis­cov­er.
Which is worse: spi­ders or snakes?
That's a toss-up. Prob­a­bly spi­ders.
What's your best con­tri­bu­tion to tak­ing care of the envi­ron­ment?
Recy­cling.
Why do you feel hope­ful for humankind?
Because buried in each of us there is good­ness. In some it may be hard to find, but it is there.