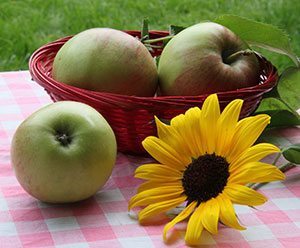 Sun­flower Cat Treats
2016-03-08 20:19:53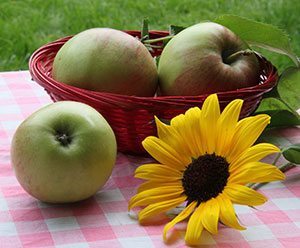 Here's a pop­u­lar home­made treat your cat will enjoy! You'll need a dehy­dra­tor to pre­pare these.
Ingre­di­ents
¼ cup sun­flower seeds
2 cups flour
½ cup chopped apples
¼ cup car­rots, peas, or oth­er veg­eta­bles
¼ cup oats, ground to a pow­der
1 cup peanut but­ter
1 cup rolled oats
1 cup molasses
Instruc­tions
Com­bine all ingre­di­ents but molasses in a large bowl; add molasses and work in until dough is stiff. Addi­tion­al oats may be added to make the dough stiff.
Roll out dough and cut into shapes or squares.
Dehy­drate at the high­est set­ting — 145 to 155 degrees — until done, for approx­i­mate­ly 4 hours.
These treats should be very dry, so add time as nec­es­sary.
Bookol­o­gy Mag­a­zine https://www.bookologymagazine.com/