by Lisa Bullard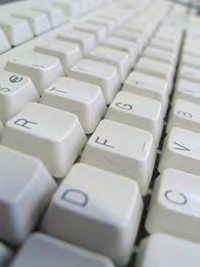 My Texas grand­par­ents usu­al­ly made the long dri­ve to Min­neso­ta. But the sum­mer I was thir­teen, my par­ents piled me, my two younger broth­ers, and a bor­rowed boy cousin into the old sta­tion wag­on and head­ed us south.
I escaped into the far back, prop­ping myself up on suit­cas­es and read­ing a thou­sand-page-long Civ­il War nov­el called House Divid­ed. The boy's con­stant bick­er­ing added a back­drop of bat­tle­ground sound effects.
Did I men­tion how often we had to turn around and go back some­where to retrieve my cousin's for­got­ten retain­er?
"Are we there yet?" That ques­tion comes out on every long dri­ve. There's point where we just want to be DONE with all the trav­el­ing. It's the same with a writ­ing road trip. There's at least one moment dur­ing every one of my writ­ing projects when I think: I'm done. This has to be good enough. The prob­lem is, I'm often nowhere near my des­ti­na­tion when this hap­pens.
To be a writer over the long haul, you have to get back on the road and keep writ­ing despite those moments. But it helps enor­mous­ly to change things up some­how — I might alter my writ­ing loca­tion by going to a coffee shop, or turn on music (usu­al­ly I'm a non-music writer).
Stu­dents have this same "I'm done" response after they've worked on a long project for a while. One of the most effec­tive ways I've found to gen­er­ate a new burst of enthu­si­asm in them is to let them switch from writ­ing long­hand to key­board­ing. Sign up for the com­put­er lab, or let stu­dents take turns on a class­room com­put­er. This sim­ple change always fuels new writ­ing ener­gy.
Even on the longest trip, the answer to "Are we there yet?" is even­tu­al­ly, "Yes! We final­ly made it!"