We eager­ly await the annu­al list of books cho­sen by the Bank Street Col­lege of Edu­ca­tion as books that work well with chil­dren from birth to age 14. Each year, the Chil­dren's Book Com­mit­tee reviews over 6000 titles each year for accu­ra­cy and lit­er­ary qual­i­ty and con­sid­ers their emo­tion­al impact on chil­dren. It choos­es the best 600 books, both fic­tion and non­fic­tion, which it lists accord­ing to age and category.
Lucy Sprague Mitchell found­ed the Bureau of Edu­ca­tion­al Exper­i­ments in 1916 in New York City. Observ­ing how chil­dren learn, Bank Street brought about reforms in the way chil­dren are taught. Today, the Col­lege is well-known for its School for Chil­dren, its school of edu­ca­tion, and its grad­u­ate programs.
Here are the books writ­ten or illus­trat­ed by CLN mem­bers which appear on this year's list of the Best Books.
2010 Bank Street College of Education Best Books of the Year List
Birth to age 5: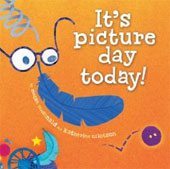 Dad­dy, Papa, and Me and Mom­my, Mama, and Me by Lesléa New­man (Tri­cy­cle Press)
It's Pic­ture Day Today! by Megan McDon­ald, illus by Kather­ine Tillot­son (Atheneum)
Snow! by Cyn­thia Rylant, illus by Lau­ren Stringer (Har­court)
Only a Witch Can Fly by Ali­son McGhee (Fei­wel & Friends)
Ages 5 to 9:
The Longest Night by Mar­i­on Dane Bauer, illus by Ted Lewin (Hol­i­day House)
Bel­la & Bean by Rebec­ca Kai Dotlich, illus by Aileen Lei­jten (Atheneum)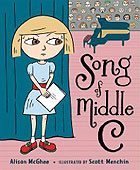 Bal­ly­hoo Bay by Judy Sier­ra, illus by Derek Ander­son (Simon & Schuster)
Make Way for Dya­monde Daniel by Nik­ki Grimes, illus by R. Gre­go­ry Christie (Put­nam)
Song of Mid­dle C by Ali­son McGhee, illus by Scott Menchin (Can­dlewick)
Ages 9 to 12:
The Last News­pa­per Boy in Amer­i­ca by Sue Cor­bett (Dut­ton)
The Year the Swal­lows Came Ear­ly by Kathryn Fitz­mau­rice (Harper­Collins)

The Magi­cian's Ele­phant by Kate DiCamil­lo (Can­dlewick Press)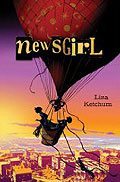 Al Capone Shines My Shoes by Gen­nifer Chold­enko (Dial Press)
News­girl by Liza Ketchum (Viking)

Top of the Order by John Coy (Fei­wel & Friends)
Ages 12 to 14:
Lift­ing the Sky by Mack­ie d'Arge (Blooms­bury)
Mudville by Kur­tis Scalet­ta (Knopf)
Special Interests:
There Was an Old Man Who Paint­ed the Sky by Teri Sloat, illus by Ste­fano Vitale (Hen­ry Holt)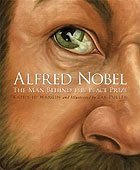 Alfred Nobel: the Man Behind the Peace Prize by Kathy-jo War­gin, illus by Zachary Pullen (Sleep­ing Bear)
The Great and Only Bar­num: the Tremen­dous, Stu­pen­dous Life of Show­man P.T. Bar­num by Can­dace Flem­ing, illus by Ray Fen­wick (Schwartz & Wade)
Under the Snow by Melis­sa Stew­art, illus by Con­stance R. Bergum (Peachtree)

Our Coun­try's Pres­i­dents: All You Need to Know about the Pres­i­dents from George Wash­ing­ton to Barack Oba­ma by Ann Bausum (Nation­al Geographic)
Red Sings from Tree­tops: a Year in Col­ors by Joyce Sid­man, illus by Pamela Zagaren­s­ki (Houghton Mifflin)
Earth­quake! by Mar­i­on Dane Bauer, illus by John Wal­lace (Aladdin)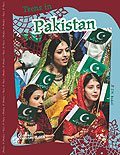 A Place for Birds by Melis­sa Stew­art, illus by Hig­gins Bond (Peachtree)
Snakes! by Melis­sa Stew­art (Nation­al Geographic)
Teens in Pak­istan by J.M. Bedell (Com­pass Point)