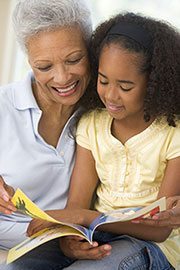 In the ten years that CLN has exist­ed, one of our great­est chal­lenges has been self-pub­lished books. Do we include them or don't we?
The rules of pub­lish­ing are chang­ing in seis­mic ways. We're watch­ing the shift­ing trends.
CLN believes in pre­sent­ing books that can fit the cre­do "the right book at the right time for the right child." A pletho­ra of books are need­ed to keep chil­dren and teens inter­est­ed and read­ing. The tuned-in adult who has worked with kids and books has a sense about what will appeal and what's writ­ten well enough for a child. You don't want young peo­ple read­ing books with poor gram­mar or heavy mor­al­iza­tion (because it gets tir­ing) or dis­or­ga­nized text (the book will be set aside because it's too hard to fig­ure out) or inflat­ed text (too many words and para­graphs make read­ing dif­fi­cult) or sub­ject mat­ter that does­n't inter­est kids. Why? If a child isn't hooked on read­ing yet, that may be the last book they ever read.
For a while, CLN had a com­mit­tee that read books sub­mit­ted by self-pub­lished authors to see if they were good enough to be list­ed on our site. It was a high­ly-qual­i­fied com­mit­tee of peo­ple who select chil­dren's books for a liv­ing. Unfor­tu­nate­ly, 98% of the self-pub­lished books we reviewed were an adult's idea of what a child should read or what they thought would make a lot of mon­ey. By def­i­n­i­tion, self-pub­lished authors are entre­pre­neur­ial. They talk dis­parag­ing­ly about "the gate­keep­ers" in chil­dren's lit­er­a­ture. But those gate­keep­ers, usu­al­ly librar­i­ans and teach­ers, keep the stan­dards high. Oth­er­wise, we all end up with the deep con­se­quences of chil­dren who aren't inter­est­ed in read­ing.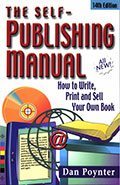 Twen­ty-five years ago, I was part of a com­pa­ny that pub­lished books for authors. In the­o­ry, I feel self-pub­lish­ing is a good idea. Dan Poyn­ter had just issued his Self-Pub­lish­ing Man­u­al, pro­vid­ing a step-by-step method for peo­ple to pub­lish their own pro­fes­sion­al-look­ing book. My part­ner and I had the skills to edit, pro­duce, and pro­mote books. What we did­n't count on was the "good enough" atti­tude of our clients. Where­as it was our mis­sion to work on a book until it was the very best it could be, every one of those authors tol­er­at­ed one round of edits and then they were done. It was "good enough." Put a cov­er on it, assign an ISBN, and it was ready for sale. They paid the bills. We fol­lowed orders. The books looked good but ulti­mate­ly their sales dis­ap­point­ed their authors. We closed up shop.
Back then, an author need­ed help to pub­lish a book. Today, a few point­ers and a few hours will result in an e‑book that can be sold on mul­ti­ple plat­forms. An author no longer needs to pay for box­es of books to be print­ed that may sit in their base­ment in per­pe­tu­ity. It's not nec­es­sary to pay an artist to cre­ate a book cov­er: stock art is plen­ti­ful. The nature of self-pub­lish­ing has trans­formed. It's eas­i­er so more peo­ple will try it.
We've seen evi­dence of this at CLN. After many years of try­ing to accom­mo­date self-pub­lished books, we adopt­ed a pol­i­cy of fea­tur­ing no self-pub­lished books on our site. Expe­ri­ence proved that we don't have time to review these books to deter­mine if they're good enough for our read­ers. We near­ly always end­ed up find­ing a tact­ful way to dis­ap­point the author (there was only one time we found the book to be accept­able … not great, but accept­able). We choose to focus our resources on books that edi­tors have already cho­sen to pub­lish. Even though we state our pol­i­cy on our site, we receive at least one insis­tent e‑mail each week ask­ing us to make an excep­tion. And we can't. Not yet.
We know that almost every­thing about pub­lish­ing is chang­ing — every­thing except the need to have tru­ly good books for kids to read: fic­tion, non­fic­tion, poet­ry, graph­ic nov­els. Books have to be good enough to cap­ture atten­tion over video gam­ing, tex­ting, and after-school activ­i­ties. Books have to be so good that kids become life­long read­ers.
With visu­al, aur­al, and tex­tu­al images assault­ing us more rapid­ly than ever before in human his­to­ry, it's hard to get atten­tion. How do you pro­mote your book, tra­di­tion­al­ly pub­lished or self-pub­lished? It's all about being noticed, cre­at­ing buzz. In an age when news trav­els around the world in sec­onds, it's still about get­ting peo­ple to talk to each oth­er. How do you make that hap­pen?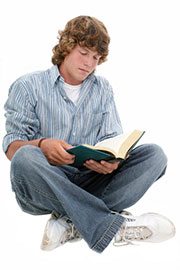 Here's a com­pa­ny that is pub­li­ciz­ing the illus­tra­tors it has hired to cre­ate the art for its self-pub­lished pic­ture books. The arti­cle was picked up by St. Louis Today, the birth­place of the author (a sug­ges­tion straight out of The Self-Pub­lish­ing Man­u­al). It's a book intend­ed for chil­dren, An Infin­i­tes­i­mal Abun­dance of Col­or. It will be 30 pages, an unusu­al num­ber by tra­di­tion­al stan­dards. It's being mar­ket­ed on a blog I haven't heard of before. It will be pub­lished again six months lat­er with an alter­nate end­ing, illus­trat­ed by a dif­fer­ent illus­tra­tor, An Abun­dance of Infin­i­tes­i­mal Col­or. A gim­mick? An author who's in love with both end­ings and can't decide (in which case an edi­tor is need­ed)? Or a bril­liant mar­ket­ing ploy, get­ting the book noticed?
But does it serve the child? The intel­li­gent, curi­ous, explor­ing child who is the stat­ed audi­ence for the book? The read­er?
From our obser­va­tions, self-pub­lished books are still not reli­ably good enough for chil­dren (Please don't assail me with all the rea­sons I am wrong). There are — of course — excep­tions, but some­where there is a future wait­ing where self-pub­lished books will have as much care and prepa­ra­tion tak­en as tra­di­tion­al­ly pub­lished books did twen­ty years ago. That will be some­thing to see.
Stay tuned. We'll con­tin­ue to share our thoughts about changes in pub­lish­ing. What are your own thoughts on the top­ic of self-pub­lish­ing, par­tic­u­lar­ly for young read­ers?