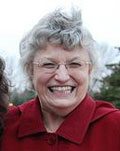 Yes­ter­day we attend­ed the Bet­sy-Tacy Con­ven­tion pre­sen­ta­tions at the Chil­dren's Lit­er­a­ture Research Col­lec­tions at the Uni­ver­si­ty of Min­neso­ta, a/k/a the Ker­lan Col­lec­tion. There was SRO in a room that was set up for about 150 peo­ple (best guess). Kath­leen Bax­ter was the host of the soirée, enthu­si­as­ti­cal­ly wel­com­ing every­one to this mean­ing­ful set­ting for the treats to fol­low.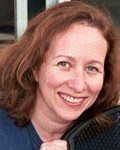 As Amy Dol­nick Rech­n­er pre­sent­ed "Bet­sy's Vam­pire Wed­ding: suck­ing the life out of bio­graph­i­cal fic­tion," the rapt Crowd sighed and gasped and exclaimed in a most sat­is­fy­ing way. Every­one in this room seemed to know the real names and per­son­al­i­ties of the char­ac­ters behind Maud Hart Lovelace's ten-book series about Bet­sy Ray in Deep Val­ley, set in the ear­ly 1900s. Ms. Rech­n­er, author of Between Deep Val­ley and the Great World, con­fid­ed that "truth isn't real­ly shock­ing, it's just messy." Even though the Deep Val­ley books are based on real peo­ple, the book is not true to their lives and rela­tion­ships. The books are fic­tion after all … and fic­tion­al sto­ries have demands and con­straints into which real life can­not, and should not, be squished.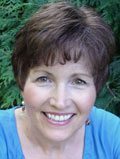 Fol­low­ing this in-depth exposé, author Heather Vogel Fred­er­ick gave a laugh­ter-invok­ing pre­sen­ta­tion as a fan come late to the Par­ty. She first learned about the Bet­sy-Tacy books a few years ago while vis­it­ing Min­neso­ta on her tour pro­mot­ing her Moth­er-Daugh­ter Book Club series. In each of the six books, the five girls and their moth­ers dis­cuss a clas­sic. Heather was pon­der­ing which clas­sic book to fea­ture in her fifth book, Home for the Hol­i­days, when luck would have it that she ran into a num­ber of (ahem!) per­sis­tent Bet­sy-Tacy fans. Heather grew up on the East Coast and she pos­tu­lat­ed that per­haps these were Mid­west­ern favorites dur­ing her child­hood. Her pre­sen­ta­tion was rol­lick­ing, comedic, and earned her a stand­ing ova­tion from the Crowd.
The long, long auto­graph line was proof that these books endure.
And this is only the begin­ning of the Bet­sy-Tacy Con­ven­tion. Reg­is­tra­tion is closed but there's an event that's free and open to the pub­lic on Sat­ur­day, July 21st, from 2 to 5 pm, at the Ver­i­zon Wire­less Cen­ter in Manka­to. Fic­tion authors will be fea­tured on a pan­el: Per­ri Klass, Lor­na Land­vik, Clau­dia Mills, Mitali Perkins, and Char­i­ty Tah­maseb. Non­fic­tion authors will be on hand to sign their books as well: There­sa Jarosz Alber­ti, Car­li­enne Frisch, Amy Dol­nick Rech­n­er, Julie A. Schrad­er. Bet­sy-Tacy fans, one and all.
Have fun, every­one. Go light on the onion sand­wich­es.