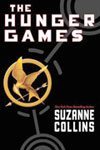 Mem­bers have writ­ten to tell us about the books they cur­rent­ly have book­marked …
From Nan­cy Carl­son:
I am read­ing The Hunger Games (Scholas­tic Press, 2008). Very good!

From Sarah Lam­stein:
I just fin­ished Jean­nine's Atkins' Bor­rowed Names (Holt, 2010), a bril­liant book of poet­ry about Lau­ra Ingalls Wilder, Madame C.J. Walk­er, Marie Curie, and their accom­plished daugh­ters. The moth­er-daugh­ter rela­tion­ships are at the heart of the book. The writ­ing is excep­tion­al!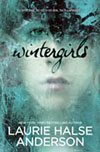 The young adult books open on Mar­go Soren­son's bed­side table are Shiv­er (Scholas­tic Press, 2009) by Mag­gie Stiefvater—"pulls you right in with incred­i­ble tale-weaving"—and Win­ter­girls (Viking, 2009) by Lau­rie Halse Anderson—"beautiful lan­guage and grip­ping plot."

Lea Wait is read­ing San­dra Dut­ton's Mary Mae and the Gospel Truth (Houghton Mif­flin, 2010). "Ten year-old Mary Mae asks ques­tions every­where: at Sun­day School, where not every­thing in Gen­e­sis makes sense to her, and at school, where they're study­ing the fos­sils found local­ly in Ohio. She's excit­ed, and just full up with learn­ing … and Mama, who believes the earth is only six thou­sand years old, decides Mary Mae is learn­ing evil ways in school, and needs to be home-schooled. San­dra Dut­ton has man­aged to cre­ate a delight­ful char­ac­ter in Mary Mae, who man­ages to walk the fence between sci­ence and faith, and bal­ance them both, in this won­der­ful new book."
Loret­ta Ellsworth shares that she has recent­ly been read­ing three books that she hopes you enjoy read­ing as much as she has: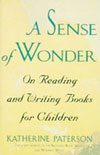 A Sense of Wonder: On Read­ing and Writ­ing Books for Chil­dren (Plume, 1995) by Kather­ine Paterson. It's always a gift to get a glimpse into the minds of great writ­ers like Kather­ine Pater­son, to get a sense of her life and craft. You don't have to be a writer to appre­ci­ate her wis­dom, but it makes it even more mean­ing­ful when you are.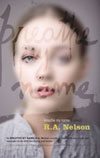 Breathe My Name (Razor­bill, 2007) by R.A. Nel­son, is about a girl with a haunt­ed past. Beau­ti­ful, lyri­cal writ­ing and com­pelling char­ac­ters kept me up late into the night—the char­ac­ters and sto­ry stayed with me long after I fin­ished read­ing it.
The Night Fairy by Lau­ra Amy Schlitz. The sto­ry of a lit­tle fairy, the size of an acorn, who must learn to sur­vive in the world after a bat rips her wings off. The lit­tle yard where she makes her home is full of dan­ger and sur­pris­ing new friends.
How about you? What's on your bed­side table?
Mem­bers, please send us an e‑mail and we'll fea­ture your cur­rent chil­dren's or YA read­ing mate­r­i­al in an upcom­ing jour­nal post­ing.
Or add your rec­om­men­da­tions with a com­ment below.