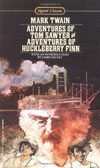 We've been attend­ing a fam­i­ly wed­ding in anoth­er state, catch­ing up on the news that no one com­mits to e‑mail, see­ing faces, remem­ber­ing names, and learn­ing rela­tion­ships as an entire­ly new fam­i­ly comes along for the ride. What this real­ly means, of course, is that Steve and I are giv­en the oppor­tu­ni­ty all over again to explain what it is that we do to a lot of bewil­dered peo­ple.
It's inter­est­ing enough to these folks, some who have known us for many decades and some for a few days, that we design web­sites and print mate­ri­als (always the eas­i­est expla­na­tion). Almost all of them have seen a web­site by now. Although I haven't done a sta­tis­ti­cal sur­vey, my guess is that it has­n't occurred to rough­ly half of them that some­one cre­ates those web­sites. The look on face after face as they absorb this news is a lit­tle bit com­i­cal and a lit­tle bit awestruck, depend­ing on their con­nec­tion to the dig­i­tal age.
When we elu­ci­date fur­ther and tell them that we work pri­mar­i­ly with chil­dren's lit­er­a­ture, the reac­tions are even more var­ied. Some peo­ple, pri­mar­i­ly those with young chil­dren, find an imme­di­ate con­nec­tion. Ahhh, pic­ture books. Yes, it's evi­dent to them why web­sites are need­ed for these books. They've looked around the Inter­net for infor­ma­tion.
The major­i­ty of the peo­ple, how­ev­er, can't hide the dumb­found­ed look that flits across their face, soon to be replaced by curios­i­ty or bore­dom. Why would we want to work with kid­die books? Haven't we grown up? Some peo­ple rush to ascer­tain that we've read books writ­ten for adults, nam­ing the lat­est Oprah pick or book club sob sto­ry they've read.
This week­end, we heard from two peo­ple that they've down­loaded a cou­ple of clas­sics of chil­dren's lit­er­a­ture onto their e‑book read­ers and they're going to read them some­day. The books are in the pub­lic domain, so the down­load is free. I applaud this goal … read­ing chil­dren's lit­er­a­ture as an adult pro­vides dif­fer­ent insights than the read­ing expe­ri­ence we had as chil­dren.
I've learned to let it go … be calm … let patience wash over me. Zeal­ous­ness about chil­dren's lit­er­a­ture has nev­er won any con­verts that I'm aware of. There has to be a glim­mer of inter­est in the lit­er­a­ture first, then rec­om­men­da­tions for new or clas­sic books are wel­comed with vary­ing degrees of enthu­si­asm.
But this always leaves me feel­ing sad.
ALA's annu­al con­fer­ence took place in Wash­ing­ton, D.C. over the last week­end. The atten­dees were hap­pi­ly rolling around in chil­dren's lit­er­a­ture among oth­er peo­ple who get it. In fact, they were prob­a­bly hard-pressed to "curb their enthu­si­asm."
We know that many of our best sto­ries, most mem­o­rable char­ac­ters, pow­er­ful emo­tions, excit­ing illus­tra­tive art­work, stir­ring and eye-open­ing non­fic­tion, and tempt­ing pic­ture book text will not only pro­vide fuel for new gen­er­a­tions of read­ers and thinkers, but we know that adults can rev­el in the same books. There's a legion of peo­ple who under­stand this. There are so many peo­ple we admire who work with these books: ded­i­cat­ed read­ing teach­ers, deeply knowl­edge­able librar­i­ans, pro­fes­sors inspir­ing new­ly aware minds, par­ents who read out loud every night and make reg­u­lar trips to libraries and book­stores, orga­ni­za­tions tire­less­ly pro­mot­ing lit­er­a­cy … and the cre­ators of the books we love, all of them, from the author to the asso­ciate edi­tor to the trav­el­ing sales­peo­ple who share the lists of new books.
Ours is a small world of appre­ci­a­tion and love for the lit­er­a­ture. We all know why we are drawn to the books and the peo­ple. If only it were easy to com­mu­ni­cate that to the mild­ly curi­ous and the bored … "You are miss­ing out. Save your­selves before it's too late. Fol­low the bread­crumbs to this amaz­ing group of peo­ple and books."