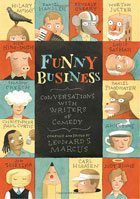 I've been pon­der­ing the many ques­tions I have about the nature of humor as the Chap­ter & Verse Book Clubs pre­pare to dis­cuss next week the book Fun­ny Busi­ness: Con­ver­sa­tions with Writ­ers of Com­e­dy, com­piled and edit­ed by Leonard S. Mar­cus (Can­dlewick Press). Wher­ev­er we go, teach­ers and librarians—and parents—ask for more fun­ny and light-heart­ed books. They want the secret titles, the books we've been hold­ing out on them. "There just aren't enough fun­ny books."
I always end up ask­ing myself, "What's fun­ny?" Dif­fer­ent peo­ple have dif­fer­ent sens­es of humor. How does a sense of humor devel­op? At what point does a child find some­thing fun­ny and look for some­thing just like that to tick­le their sense of the bizarre or inane or ludi­crous or slapstick?
In Mar­cus' inter­view with Nor­ton Juster, the author of The Dot and the Line and The Phan­tom Toll­booth and The Hel­lo, Good­bye Win­dow, Juster says: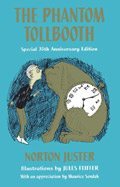 "When you're very young, your nat­ur­al response to puns is to groan, because you don't quite get what they're all about. But after a while you real­ize that puns and word­play are fun. I've watched it with my grand­daugh­ter. Now that she is ten, she is begin­ning to give them back. She's not get­ting it com­plete­ly right yet, but it's dawn­ing. At her age, humor is still just a feel­ing, a vague sense that there are things in the world that are so incon­gru­ous and wacky that it's fun­ny and won­der­ful just to notice them. She will tell me the most point­less jokes, but with such delight that you can­not not respond to the feel­ing behind them. It's a feel­ing that she will car­ry with her always—I hope."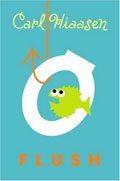 I dis­tinct­ly remem­ber being pun­ished for my sense of humor when I was Juster's grand­daugh­ter's age. I laughed at some­thing that was said dur­ing Per­ry Mason and it was­n't fun­ny to the rest of my fam­i­ly. I was sent to my room, there to pon­der the error of my hilar­i­ty. As I was grow­ing up, I often heard, "We don't find things like that fun­ny in our fam­i­ly." Appar­ent­ly some­one did­n't write up the order tick­et for my sense of humor correctly—it has nev­er fit the fam­i­ly's idea of acceptability.
Work­ing for an archi­tec­tur­al firm in my twen­ties, I endured a salary review dur­ing which one of my man­age­ment-by-objec­tive col­leagues (oh, please) took me to task for my sense of humor, believ­ing it did­n't fit into the com­pa­ny gestalt. I had matured enough to real­ize that laugh­ing out loud at his com­ment would­n't have helped the situation.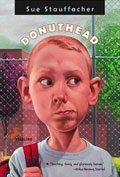 Writ­ers who write books of com­e­dy are brave. They know that not every read­er will find their writ­ing fun­ny in the same way. I've tried writ­ing humor myself: after the fourth revi­sion, it feels flat. It does­n't sur­prise or delight me any longer and I can't imag­ine one sin­gle read­er laughing.
In Mar­cus' Fun­ny Busi­ness, Carl Hiaasen is asked "Do you revise your work?" He answers: "Con­stant­ly, right up until the minute the FedEx guy shows up to get the man­u­script. With humor, every beat has to be per­fect, and I work like crazy to make that hap­pen." Hiaasen's three books for chil­dren, Hoot, Flush, and Scat, are fun­ny. At the same time, they're very seri­ous, not unlike Per­ry Mason.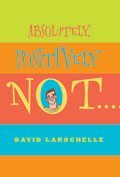 Among the fun­ni­est chil­dren's books I've read are: The Great Brain books by John D. McDon­ald; Bev­er­ly Cleary's books about Hen­ry, Beezus, and Ramona; the Mer­cy Wat­son books by Kate DiCamil­lo; Clemen­tine by Sara Pen­ny­pack­er; Donut­head by Sue Stauf­fach­er; Mil­li­cent Min, Girl Genius by Lisa Yee; Absolute­ly, Pos­i­tive­ly Not by David LaRochelle. I imag­ine each one of them "work­ing like crazy" to make me laugh while I read. Here's a huge thanks to each one of them—I need­ed that.
How about you? Which books make you laugh?