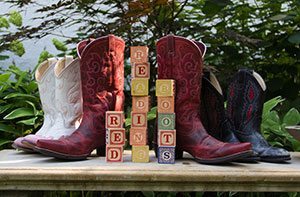 About a year ago, I found myself at week­ly appoint­ments with a speech ther­a­pist who spe­cial­izes in func­tion­al breath­ing dif­fi­cul­ties. I was deal­ing with some breath­ing and voice issues and my aller­gy and asth­ma doc­tor thought I might ben­e­fit from "relearn­ing to breathe." The process was fas­ci­nat­ing — we worked on pos­ture, word lists, tongue place­ment, swal­low­ing, dif­fer­ent kinds of breaths, etc. But the most inter­est­ing stuff I learned dur­ing the ther­a­py had to do with brain plas­tic­i­ty and habit for­ma­tion.
As I learned to place my tongue far­ther back on the roof of my mouth when it was rest­ing (which turned out to be key for my dif­fi­cul­ties) the speech ther­a­pist said, "The impor­tant thing is to touch that new spot with the tip of your tongue as often as you can through the day. Just touch it there. That's all. Don't wor­ry about hold­ing it there — in fact, don't hold it there. Just touch it to that new spot. As often as you pos­si­bly can. Your brain will do the rest."
I was doubt­ful and too earnest for this too easy assign­ment — how could it be that sim­ple? But he was right. (I guess he would know a few things.) With­in a week my tongue place­ment was bet­ter with­out me hav­ing to think about it. It con­tin­ued to improve from there.
Which made me remem­ber read­ing with my babies. I made a vow ear­ly in the par­ent­ing jour­ney: Read Ear­ly and Often. (And in case you are won­der­ing, my hus­band reads to them, too. Just not as…um…compulsively.) I read to them as babies — while they were nurs­ing, while we wait­ed in all those places you wait, at nap/bedtime and when they woke up, too. We read in the bath­tub and in the car, in the sand­box and in the pool, at the table and on the stairs. When they were lit­tle, we kept books at their lev­el and I promised myself that I would drop what­ev­er I was doing if some­one tod­dled over with a book. When they inevitably chewed on the book, brushed it aside, or wig­gled down, I let them go. We sim­ply touched the read­ing spot as often as we could through­out the day.
Touch­ing the read­ing spot formed habits. Just as my new tongue posi­tion has become more nat­ur­al for me, read­ing any­where and every­where became nat­ur­al for the kid­dos. Today, they sel­dom leave the house with­out a book. Books are strewn every­where in our home — the only "clut­ter" that does not both­er me. One of them takes as much delight in "arrang­ing" books as I do, the oth­er just likes to be sur­round­ed by them how­ev­er they fall.
I once had a col­league whose par­ent­ing phi­los­o­phy was this: Take no cred­it, accept no blame…. Which is sound advice, I think. I don't know what makes read­ers — cer­tain­ly read­ing to kids is an impor­tant piece. But I know kids in read­ing fam­i­lies who hate to read and I know kids liv­ing in book­less homes who inhale a book when they get one. For me and mine, I think the Read Ear­ly and Often phi­los­o­phy served us well. We touch the read­ing spot as nat­u­ral­ly as we breathe.
Pho­to Cred­it: Kather­ine Warde