We're thrilled to Skin­ny Dip with Aimée Bis­sonette, who is the author of two acclaimed pic­ture books so far, North Woods Girl (Min­neso­ta His­tor­i­cal Soci­ety Press) and Miss Col­fax's Light (Sleep­ing Bear Press). Thanks to Aor tak­ing time away from writ­ing and work to answer Bookol­o­gy's ques­tions!
When did you first start read­ing books?
My best friend, Lyn, taught me to read when I was 5 years old.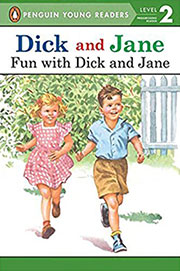 Lyn was a year old­er so she went to first grade the year before I did. When she got home from school, she would bring her read­ing books (the "Fun with Dick and Jane" series) over to my house. We'd sit on my front steps and Lyn would teach me every­thing she'd learned in school that day. I am sure I read with mem­bers of my fam­i­ly, too, but Lyn was the one who real­ly taught me to love read­ing.
Favorite break­fast or lunch as a kid?
I always loved Sun­day break­fast grow­ing up. It was the one time of the week we were all guar­an­teed to be in one spot togeth­er. I have six broth­ers and sis­ters, so it was a bit of a chal­lenge to get enough food ready at the right time to feed every­one. (Remem­ber, this was before microwave ovens!) And it was pret­ty chaot­ic. My mom used to joke that when she wrote the sto­ry of her life, she would title it "Raw Eggs and Burnt Bacon." Maybe I'll write a book about her some­day with that title.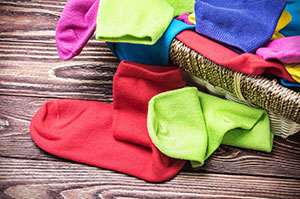 Bare­foot? Socks? Shoes? How would we most often find you at home?
Socks! I love socks! In fact, my moth­er-in-law used to laugh at the size of the sock bas­ket in my laun­dry room — you know, the place where you throw all those clean socks from the dry­er so you can pair them lat­er while watch­ing TV? My sock bas­ket is huge.
When are you your most cre­ative?
I am at my cre­ative best when I am out in nature. I love to hike, bike, and snow­shoe. I walk every day — rain or shine, pud­dles or snow. I need to get away from my desk, smell out­door smells, lis­ten to bird­song. Nature always finds its way into my books.
Favorite fla­vor of ice cream?
Mint choco­late chip. Hands down.