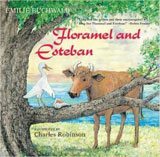 What keeps you up at night?
All that I didn't accom­plish dur­ing the day. All that I hope to accom­plish the next day.
In what Olympic sport would you like to win a gold medal?
The marathon. The long dis­tance per­for­mance inspires me. I've dri­ven a marathon course of 26.2 miles and can't imag­ine being able to run it. How­ev­er, the idea of a long dis­tance jour­ney of the intel­lec­tu­al or imag­i­na­tive kind is very appeal­ing to me.
What's the bravest thing you've ever done?
Since I'm a klutz, the bravest thing I've done is to learn to ski after the age of 40. I fell a num­ber of times get­ting off the lift at our local ski hill before I suc­cess­ful­ly skied off. It was worth it to stand at the top of a moun­tain and expe­ri­ence the panora­ma — and then to ski very slow­ly down.
What is your proud­est career moment?
The first time I dared to stand up, go to the lectern, and read my poems before an audi­ence. Like learn­ing to ski, the expe­ri­ence of shar­ing those poems was worth going through the trep­i­da­tion.
What TV show can't you turn off?
The West Wing.