We inter­viewed Loni Niles, K‑12 media spe­cial­ist in the Wade­na-Deer Creek pub­lic schools in west cen­tral Min­neso­ta. She shared her thoughts about books and life.
What is your favorite late-night snack?
I love pop­corn and can eat it any time dur­ing the day, even for break­fast!
Favorite city to vis­it?
Chica­go. Even though we moved from there when I was just a baby, I still take some pride that I was born there! Now I love to vis­it there because my step­daugh­ter and her hus­band are such won­der­ful hosts — they show us all kinds of won­der­ful things the city has to offer. Oh yeah, and there's that grand­son there, too! He def­i­nite­ly is a draw for me to vis­it this won­der­ful city!
First date?
My hus­band and I do not real­ly agree on when our first date was. For­tu­nate­ly, we agree on some of the more impor­tant things in life!
Which book do you find your­self rec­om­mend­ing pas­sion­ate­ly?
I find myself pas­sion­ate­ly rec­om­mend­ing the nov­els The Lot­tery Rose by Irene Hunt and A Wrin­kle in Time by Madeleine L'Engle. Miss Steim­le, my fifth grade teacher, read both of these out loud to my class in the 1970s, but today's kids love them, too!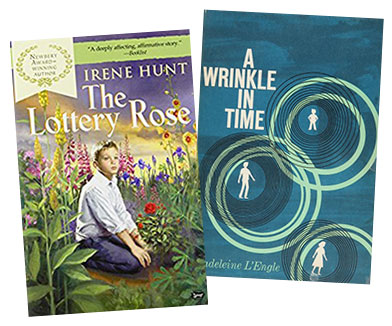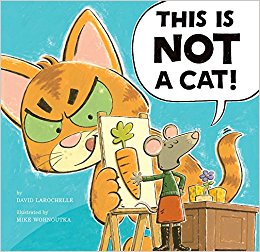 Illus­tra­tor's work you most admire?
Mike Wohnout­ka. My favorite book of his work is writ­ten by one of my favorite authors, David LaRochelle. It's a final­ist for the Min­neso­ta Book Awards this year and called This is NOT a Cat! Check it out!
Tea? Cof­fee? Milk? Soda? What's your favorite go-to drink?
Got­ta have my cof­fee in the morn­ing!
Favorite sea­son of the year?
Although I love them all, it's win­ter! Min­neso­ta is the per­fect place for me! We typ­i­cal­ly get a real win­ter here and we def­i­nite­ly get four sea­sons! At age 48, I start­ed to down­hill ski. But I love to watch high school hock­ey, go snow­mo­bil­ng and sled­ding, and when my sons were younger we used to love play­ing in the snow!
Favorite can­dy as a kid?
Any­one remem­ber the Marathon can­dy bar?! A yum­my caramel braid cov­ered in choco­late.
Broth­ers and sis­ters or an only child? How did that shape your life?
I'm in the mid­dle of two broth­ers. I always told my two sons that I'm the best mom for them because I know what it's like to have that big broth­er pound­ing on you and that lit­tle broth­er pick­ing at you! I used to lament not hav­ing sis­ters, but I have been sur­round­ed by won­der­ful women (and girls, too — I have three grand­daugh­ters) in my life — so it's not so much an issue any­more.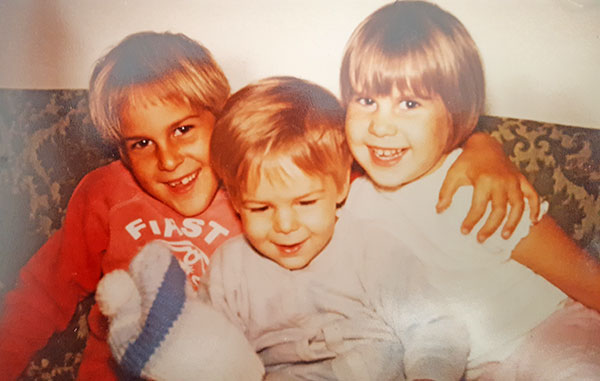 Best tip for liv­ing a con­tent­ed life?
I do live a very con­tent­ed life, but I don't real­ly have a tip on how to do it. See­ing the good in things and peo­ple comes pret­ty nat­u­ral­ly to me. I try to remem­ber my mom's advice to always assume the best. This is the same woman who once told me as a teenag­er com­plain­ing about my acne that I should just be hap­py I have a face. That still makes me chuck­le!
Hope for the world?
My hope for the world is that we begin to rec­og­nize each oth­ers' tal­ents (and our own!) and appre­ci­ate each oth­er — even our dif­fer­ences.