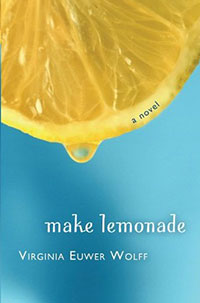 Lis­ten to Vir­gini­a's poem, "What She Asked," on Poet­ry Mosa­ic, the April 7th entry, and then read her descrip­tion of the real-life event behind the poem.
In a rur­al Ore­gon high school where I taught Eng­lish more than 20 years ago, we had big teach­ing areas sep­a­rat­ed by screen-wall things, but they came nowhere near reach­ing the high ceil­ing, because a few years ear­li­er the design of the school had been to have a giant Resource Cen­ter and Library, and teach­ers and groups of stu­dents would ide­al­ly meet in sec­tions of the mas­sive room, and that would be school. Didn't turn out that way (of course): Acoustics were the main prob­lem, but also the con­tin­u­ous human traf­fic through, com­ing and going in the Library sec­tion. So the dividers arrived, and we had some­what dis­crete class areas, but not real­ly. If the neigh­bor­ing class area was noisy, focus and con­cen­tra­tion were dif­fi­cult. In one or two peri­ods of the day, my area's near­est neigh­bor was Human Health and Sex­u­al­i­ty, and we who were study­ing fic­tion heard "and the con­doms don't always work," etc.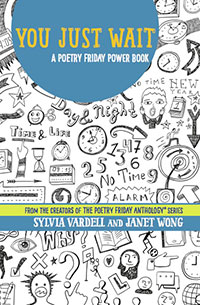 There were the occa­sion­al paper air­planes. One or two per week, maybe.
One after­noon, in the sleepy after-lunch peri­od, I whis­per­ing­ly asked my class (high school juniors, maybe some sopho­mores) to make paper air­planes and we would send them, on sig­nal, over the wall to Human Health and Sexuality.
"Can we make more than one?" "Sure! As many as you can fly all at once," said I. I insist­ed that they under­stand that only at my sig­nal would the fleet of air­planes have the desired effect of simul­tane­ity. I, too, made one paper airplane.
On my own per­son­al count of 3, it worked. I think we must have sent over 40+ air­planes into the next class. Great fun. The teacher had a fine sense of humor (her fields were Biol­o­gy and Ski Coach­ing) and she liked the dra­mat­ic moment of it. Of course Human Health and Sex­u­al­i­ty sent the planes back, but I sup­pose we won because we had done it first. And simultaneously.