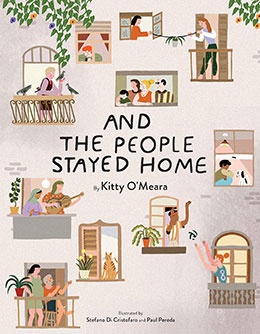 Per­haps you saw it. On social media, or in a chain email. A poem that seemed like a hope­ful sigh went out into the world very ear­ly in the pan­dem­ic last spring and made its rounds as quick­ly as the virus. And the peo­ple stayed home.
And they lis­tened, and read books,
and rest­ed, and exer­cised, and made art,
and played games, and learned new ways of being,
and were still….
…
more