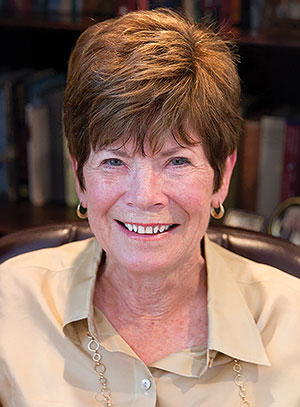 The stack of stu­dent papers lurks on the cor­ner of your desk, just wait­ing to be marked and grad­ed. Yes, the rubrics and grad­ing stan­dards will be applied con­sci­en­tious­ly, paper after paper. Your stu­dents wait, some in dread, some in hope­ful antic­i­pa­tion, for your final judg­ments on their papers. But wait — there's anoth­er way to eval­u­ate stu­dent writ­ing — one that I read many years ago in the Eng­lish Jour­nal. It rev­o­lu­tion­ized the way I taught writ­ing to my mid­dle school­ers, and I hope it may res­onate with you.
This inno­v­a­tive method rewards those spark­ly gems in stu­dent papers that stand out in and of them­selves, even just one sen­tence or one para­graph, regard­less of the mer­its of the rest of the paper. Indeed, my stu­dents eager­ly looked for­ward to get­ting their papers back, just to see if they got a "Copy to the Green Book" nota­tion in the mar­gin. Even a sen­tence in a "C" paper could qual­i­fy for being includ­ed in the Green Book, if the voice and word choice were exem­plary. Some­times, a paper that earned an "A" did­n't nec­es­sar­i­ly con­tain a sen­tence or para­graph that could earn a place in the Green Book.
What, then, is this Green Book, into whose pages my stu­dents yearned to be able to copy their work? It was a large, green (imag­ine that!) three-ring binder on a shelf in my class­room, with plen­ty of blank, ruled note­book pages on which stu­dents could copy their gems. The bril­liance of these con­tri­bu­tions was admired by all the stu­dents who would eager­ly pick up the Green Book and page through it in their odd moments in class or at recess­es. By doing so, they not only could appre­ci­ate good writ­ing and be inspired them­selves, but they caught a glimpse of what vivid writ­ing real­ly was. Stu­dents from oth­er class­es enjoyed read­ing the Green Book, as well, and com­pli­ments and fist-bumps were the orders of the day, bring­ing shy or tri­umphant smiles to the authors.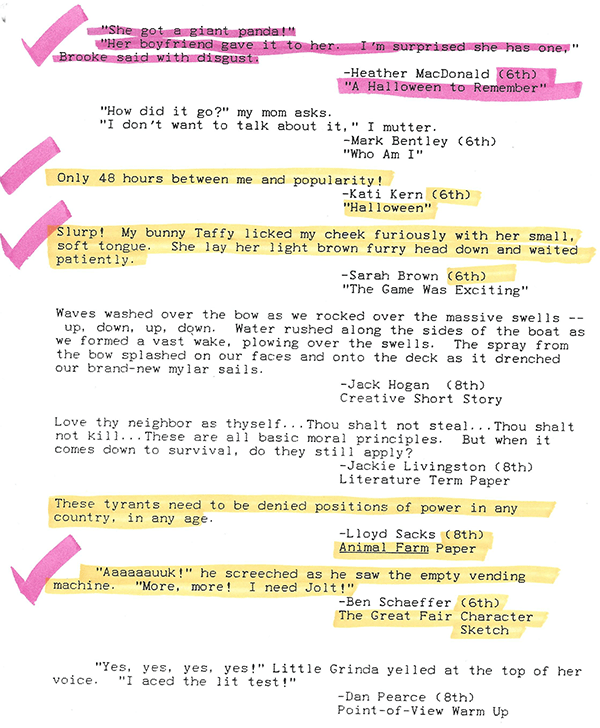 One of my fond­est mem­o­ries of teach­ing writ­ing was a day I was pass­ing papers back to my 8th graders, and one of the ath­letes in the class raised both his arms in the air and exclaimed joy­ous­ly, "YES! I got some­thing in the Green Book!" The Green Book both inspired and affirmed my stu­dents' excel­lent writ­ing gems and made them excit­ed and eager to write. Let­ter grades, of course, are always impor­tant, but the pos­si­ble reward of being in the Green Book was what often moti­vat­ed my stu­dents to try their best, no mat­ter what the assign­ment was. In short, it tru­ly rev­o­lu­tion­ized my teach­ing of writ­ing, and I hope it may do the same for you.