DeDe Small shares her enthu­si­asm about books, read­ing, and lit­er­a­cy with her stu­dents at Drake Uni­ver­si­ty in Des Moines, Iowa. We invit­ed DeDe to Skin­ny Dip with us, our first inter­view in the New Year.
When did you first start read­ing books?
I don't actu­al­ly remem­ber learn­ing to read but I do always remem­ber hav­ing books. I even came up with my own cat­a­loging sys­tem in the lat­er ele­men­tary grades.
Din­ner par­ty at your favorite restau­rant with peo­ple liv­ing or dead: where is it and who's on the guest list?
I don't know where it is but I know I am eat­ing a real­ly good steak and we need a big table because I am invit­ing Barak Oba­ma, JK Rowl­ing, Buck O'Neill, St. Ignatius of Loy­ola, Jane Goodall, my par­ents, and my aunts.
All-time favorite book?
This is real­ly hard because there are too many to name! I loved it when my moth­er read The Secret Gar­den to me. As a young child, I loved read­ing Andrew Henry's Mead­ow by Doris Burn. In upper ele­men­tary, Island of the Blue Dol­phins by Scott O'Dell was my favorite. All-time favorite might have to be the entire Har­ry Pot­ter series because it speaks to choos­ing kind­ness, love, and integri­ty over pow­er and fame.

Favorite break­fast or lunch as a kid?
I was cuck­oo for Cocoa Puffs.
What's your least favorite chore?
Doing the laun­dry.
What's your favorite part of start­ing a new project?
I love the feel­ing when every­thing starts click­ing and you can sense where the project might go. That sense of poten­tial is ener­giz­ing.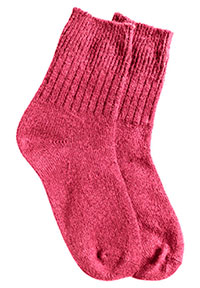 Bare­foot? Socks? Shoes? How would we most often find you at home?
Bare­foot in warm weath­er and socks when it is cold. You will most often find me curled up on my couch with a book, doing school work or watch­ing a movie. The activ­i­ty changes but my loca­tion does not.
When are you your most cre­ative?
I am most cre­ative when I step back and take the time to let an idea per­co­late a bit.
Your best mem­o­ry of your school library?
My strongest mem­o­ry is actu­al­ly of my pub­lic library. We would go once a week. It became a great bond­ing expe­ri­ence with my moth­er and I came to think of the library as a spe­cial place. I now have four library cards.
Favorite fla­vor of ice cream?
Mint Chip.
Book(s) on your bed­side table right now?
Wishtree by Kather­ine Apple­gate, Wolf Hol­low by Lau­ren Wolk, and La Rose by Louise Erdrich. I recent­ly read The Under­ground Rail­road by Col­son White­head, Refugee by Alan Gratz and Long Way Down by Jason Reynolds.
Best inven­tion in the last 200 years?
Vac­cines
Which is worse: spi­ders or snakes?
Spi­ders. Way too many legs and eyes.
What's your best con­tri­bu­tion to tak­ing care of the envi­ron­ment?
Recy­cling
Why do you feel hope­ful for humankind?
I find hope in the char­ac­ters of good books and real-life sto­ries. Lloyd Alexan­der was specif­i­cal­ly ref­er­enc­ing fan­ta­sy but I think it is true of all good sto­ries: "Some­times heart­break­ing, but nev­er hope­less, the fan­ta­sy world as it 'should be' is one in which good is ulti­mate­ly stronger than evil, where courage, jus­tice, love, and mer­cy actu­al­ly func­tion." Books allow us to rec­og­nize our own human­i­ty in oth­ers and that makes me hope­ful. If we read more, con­nect more, and under­stood more, the world would be a bet­ter place.