DeDe Small shares her enthu­si­asm about books, read­ing, and lit­er­a­cy with her stu­dents at Drake Uni­ver­si­ty in Des Moines, Iowa. We invit­ed DeDe to Skin­ny Dip with us, our first inter­view in the New Year.
When did you first start reading books?
I don't actually remember learning to read but I do always remember having books. I even came up with my own cataloging system in the later elementary grades.
Dinner party at your favorite restaurant with people living or dead: where is it and who's on the guest list?
I don't know where it is but I know I am eating a really good steak and we need a big table because I am inviting Barak Obama, JK Rowling, Buck O'Neill, St. Ignatius of Loyola, Jane Goodall, my parents, and my aunts.
All-time favorite book?
This is really hard because there are too many to name! I loved it when my mother read The Secret Garden to me. As a young child, I loved reading Andrew Henry's Meadow by Doris Burn. In upper elementary, Island of the Blue Dolphins by Scott O'Dell was my favorite. All-time favorite might have to be the entire Harry Potter series because it speaks to choosing kindness, love, and integrity over power and fame.

Favorite breakfast or lunch as a kid?
I was cuckoo for Cocoa Puffs.
What's your least favorite chore?
Doing the laundry.
What's your favorite part of starting a new project?
I love the feeling when everything starts clicking and you can sense where the project might go. That sense of potential is energizing.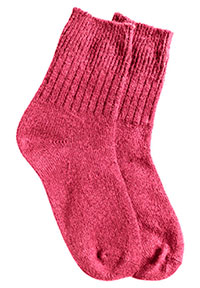 Barefoot? Socks? Shoes? How would we most often find you at home?
Barefoot in warm weather and socks when it is cold. You will most often find me curled up on my couch with a book, doing school work or watching a movie. The activity changes but my location does not.
When are you your most creative?
I am most creative when I step back and take the time to let an idea percolate a bit.
Your best memory of your school library?
My strongest memory is actually of my public library. We would go once a week. It became a great bonding experience with my mother and I came to think of the library as a special place. I now have four library cards.
Favorite flavor of ice cream?
Mint Chip.
Book(s) on your bedside table right now?
Wishtree by Katherine Applegate, Wolf Hollow by Lauren Wolk, and La Rose by Louise Erdrich. I recently read The Underground Railroad by Colson Whitehead, Refugee by Alan Gratz and Long Way Down by Jason Reynolds.
Best invention in the last 200 years?
Vaccines
Which is worse: spiders or snakes?
Spiders. Way too many legs and eyes.
What's your best contribution to taking care of the environment?
Recycling
Why do you feel hopeful for humankind?
I find hope in the characters of good books and real-life stories. Lloyd Alexander was specifically referencing fantasy but I think it is true of all good stories: "Sometimes heartbreaking, but never hopeless, the fantasy world as it 'should be' is one in which good is ultimately stronger than evil, where courage, justice, love, and mercy actually function." Books allow us to recognize our own humanity in others and that makes me hopeful. If we read more, connect more, and understood more, the world would be a better place.