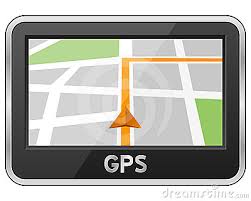 For a cou­ple of years run­ning I was hired for two-week "writ­ing road trips" across the south­west­ern Min­neso­ta prairie. On my dai­ly jour­neys I often passed with­in a few miles of the banks of Lau­ra Ingalls Wilder's Plum Creek. But I didn't have time to stop and vis­it Famous Author Land­marks. I had been hired on as a "Famous Author" myself, to vis­it a series of schools and talk to stu­dents about writ­ing. I would spend the morn­ing in a school with hun­dreds of kids packed into the gym, and then charge down coun­try high­ways to anoth­er school so small that the entire 3rd grade was made up of six lit­tle boys.
I was on dis­play in these out-of-the-way places as proof that there are real peo­ple behind those names on books. But I also want­ed to inspire the kids I met to be more enthu­si­as­tic writ­ers. I want­ed them to see writ­ing as a chance to reach into their deep­est hid­den selves, and then to reach back out to oth­ers with what­ev­er sto­ries they found squir­reled away inside. But that's not always an easy thing to do when you only have 45 min­utes and a big group of kids. I had to come up with a lot of atten­tion-grab­bing activ­i­ties — activ­i­ties that tru­ly taught some­thing about writ­ing, but were also "fun" enough to stick.
Now that it's many thou­sands of words, kids, and teens lat­er, I've fig­ured out a bit more about teach­ing kids how to write, and I'm going to share what I've dis­cov­ered — here, on a reg­u­lar basis. If you're act­ing as a "writ­ing GPS," hop­ing to guide kids towards writ­ing with more con­fi­dence, more imag­i­na­tion, and more finesse — but espe­cial­ly more fun! — I'd love to have you come along for the ride.