We're pleased to wel­come author Car­la Kil­lough McClaf­fer­ty to our Skin­ny Dip col­umn. She is known for her fine and care­ful­ly researched non­fic­tion books, such as The Many Faces of George Wash­ing­ton: Remak­ing a Pres­i­den­tial Icon; Some­thing Out of Noth­ing: Marie Curie and Radi­um; Fourth Down and Inch­es: Con­cus­sions and Foot­bal­l's Make-or-Break Moment and her most recent Buried Lives: The Enslaved Peo­ple of George Wash­ing­ton's Mount Ver­non. If you're near Mount Ver­non, Car­la will be pre­sent­ing on April 11, 2019, at 7:00 pm, as part of the Ford Book Talk Series. You can reg­is­ter for free tick­ets begin­ning Feb­ru­ary 22, 2019.
What's the weird­est place you've ever read a book?
I sup­pose in the bath­tub … but that's not weird.
Do you keep your book­shelves in a par­tic­u­lar order?
Nope, it is all crammed in together.
How many book­cas­es do you have in your house?
Five, if you count clos­ets with shelves that are full of books.
What's the pre­dom­i­nant col­or in your wardrobe?
I favor blues and greens, espe­cial­ly roy­al blue.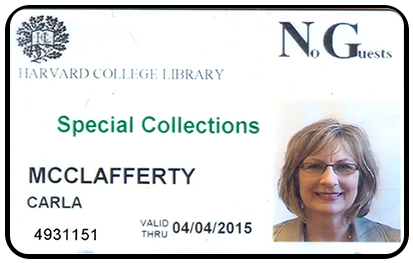 Which library springs to your mind when some­one says that word? What do you remem­ber most about it?
We didn't have a library in the small town where I grew up. My ele­men­tary school did not have a library either. So I didn't have a lot of access to books grow­ing up even though I loved to read. Since I was an adult before I had access to nice libraries, I con­sid­er any library to be a won­der­ful place. As a non­fic­tion author, I've had the priv­i­lege to do research in some of the finest libraries in Amer­i­ca. I'll nev­er for­get the days I've spent doing research in the libraries at Colum­bia Uni­ver­si­ty, Har­vard Uni­ver­si­ty, and the Boston Athenaeum. For a girl who grew up wish­ing for a library, it doesn't get much bet­ter than that.
Which book you read as a child has most influ­enced your life?
Since I didn't have access to a lot of books as I grew up, I didn't read the usu­al books. I bor­rowed nov­els from neigh­bors, so I grew up read­ing Vic­to­ria Holt and Phyl­lis A. Whitney.
What's your food weakness?
I love Mex­i­can food. Espe­cial­ly cheese dip.
What's your favorite form of exercise?
A tread­mill.
What do you con­sid­er to be your best accomplishment?
In my per­son­al life-rais­ing self-sup­port­ing kids. In my pro­fes­sion­al life-research­ing and writ­ing books I'm proud to have written.
What's your favorite flower?
Stargaz­er lilies.
Have you trav­eled out­side of your state? Which state draws you back?
Yes, I've trav­eled a lot. I've vis­it­ed 25 states out­side of my home state. I nev­er get tired of Vir­ginia because it is full of his­to­ry. And I nev­er get tired of the beach­es in the Flori­da panhandle.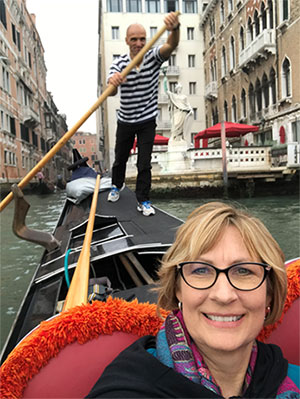 Which coun­try is your favorite to vis­it? Why?
Yes, I've trav­eled in Cana­da, Mex­i­co, Eng­land, Scot­land, Ire­land, Wales, France, Spain, Italy, Aus­tria, Switzer­land, Liecht­en­stein, Greece, Israel, Turkey and Jor­dan. I'd say my favorite to vis­it is France because small towns are pic­turesque and Paris is beautiful.
Who's your favorite artist?
I have two favorites: Van Gogh and Monet.
What's the last per­for­mance you saw at a theater?
Find­ing Neverland.
When you walk into a bak­ery, what are you most like­ly to choose from the bak­ery cases?
A choco­late crois­sant — definitely.
What are your favorite piz­za toppings?
Pep­per­oni and pineapple.
Do you remem­ber your dreams?
Bits and pieces.
If you could have din­ner with any­one from his­to­ry, who would you choose (don't wor­ry about lan­guage differences.)
George Wash­ing­ton. I've writ­ten about him a lot.
What for­eign lan­guage would you like to learn?
French.
Do you read the end of a book first?
Absolute­ly not!