by Lisa Bullard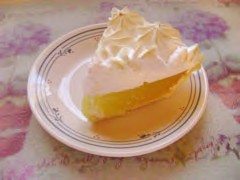 I love seek­ing out odd­ball road food oppor­tu­ni­ties. In New Jer­sey: a Chi­nese-Ital­ian buf­fet where the spaghet­ti and lo mein rubbed shoul­ders like long-lost cousins. In Nashville: a Swedish-South­ern all-you-can-eat spread, with fried chick­en and pick­led her­ring vying for att'ention. In New York City: a Greek-Mex­i­can café.
Many of the world's diverse taste temp­ta­tions are no longer exot­ic options to us. But I still admit to sur­prise and delight when I stum­ble over a place where the bur­ri­tos are backed up by baklava.
Com­bin­ing an odd­ball set of options can also prompt a writ­ing road trip. I've shared the down­load­able activ­i­ty found here before, under anoth­er con­text. I offer it up to you again with the encour­age­ment that even if you tried it then, it's some­thing you should use with your stu­dents on-and-off through­out the year. Each time you offer it to them, they'll have a chance to work with a sur­pris­ing remix of sto­ry ingredients.
Not only has the activ­i­ty proven to be one of my most reli­able writ­ing prompts for a wide vari­ety of ages, but you'll also be rein­forc­ing in your stu­dents a taste for the fun­da­men­tal ingre­di­ents that any good sto­ry requires: char­ac­ter, set­ting, and conflict.
Besides, the whole thing is almost as much fun as egg rolls with mari­nara sauce.