What keeps you up at night?
My cats bit­ing my feet.
Describe your favorite pair of paja­mas ever
A stu­dent got me sushi paja­mas. What could be bet­ter?
In what Olympic sport would you like to win a gold medal?
Fig­ure Skat­ing. How­ev­er, this is very unlike­ly.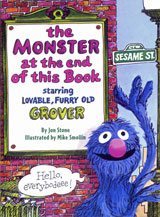 What's the first book you remem­ber read­ing?
There's a Mon­ster at the End of this Book
What TV show can't you turn off?
Pow­er Rangers, much as I'd like to.
Were you a teacher's pet or teacher's chal­lenge?
Pet! Most of the time. There was a French teacher who hat­ed me.
What's the first book report you ever wrote?
I'm not sure about the first, but I remem­ber doing Where the Red Fern Grows, and cry­ing on the book report.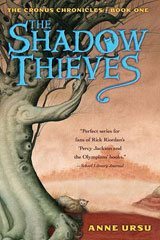 Which of your books would make a good movie and who would be the star?
I think Shad­ow Thieves. I don't know who could play Char­lotte and Zee, but I would love John­ny Depp to play Philonecron.
What do you wish you could tell your 10-year-old self?
You actu­al­ly get to be a writer. Also, you'll have that stuffed bear for at least thir­ty more years.
Where's your favorite place to read?
Next to my son.