Which celebri­ty, liv­ing or not, do you wish would invite you to a cof­fee shop?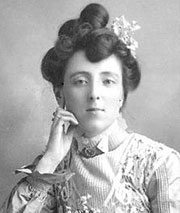 Author L.M. Mont­gomery, of Anne of Green Gables fame. I've read all of her books sev­er­al times over, includ­ing the jour­nals she kept from four­teen until the time of her death. In fact, I've com­mit­ted to revis­it­ing Maud's jour­nals every ten years. So far, I've read all five vol­umes twice.
Though I have a feel­ing Maud wouldn't approve of me (she was not fond of free verse), she has always felt like a kin­dred spir­it. Like me, she was a teacher, a Pres­by­ter­ian pastor's wife, a moth­er to two boys, and an author. I'd like to think we'd have a lot to talk about!
Lat­er this year my best friend and I are head­ing to Maud's home, Prince Edward Island — a trip six years in the mak­ing and dream come true.
Which book do you find your­self rec­om­mend­ing pas­sion­ate­ly?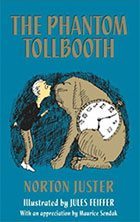 I adore Nor­ton Juster's The Phan­tom Toll­booth. I've prob­a­bly read it thir­ty times, first as a stu­dent, then as a stu­dent teacher, then with my stu­dents, and final­ly with my own chil­dren. It's wit­ty, it's clever, it's fun, and oh so quotable. It's also great for teach­ing ele­ments of sto­ry. There's a reluc­tant hero on a clas­sic quest, and even the cli­max takes place at the high­est phys­i­cal point in the sto­ry — the Cas­tle in the Air.
Most cher­ished child­hood mem­o­ry?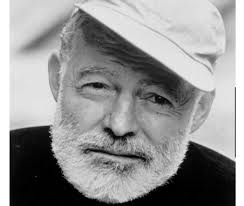 I'm going to change this one slight­ly to my most star­ry-eyed lit­er­ary child­hood mem­o­ry. My fam­i­ly host­ed a Span­ish exchange stu­dent named Paula when I was in fourth grade. Since then, Paula's fam­i­ly and my fam­i­ly have con­tin­ued to remain close. The Maci­ciors own a home that is hun­dreds of years old, a grand thir­ty-four room struc­ture in the Span­ish coun­try­side, near the city of Pam­plona. In the 1920s Ernest Hem­ing­way rent­ed a room there while work­ing on The Sun Also Ris­es.
I vis­it­ed this house as a pre-teen and a teen. Though I hadn't yet read any­thing by Hem­ing­way, I knew his name and was thrilled to learn I'd get to stay in the room where a real-live author had tem­porar­i­ly lived. There are two beds in the room, and you bet­ter believe I slept in both, to cov­er my claim-to-fame bases.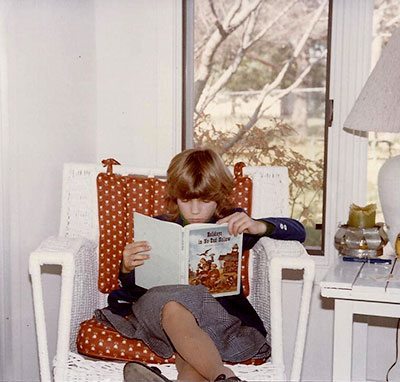 Broth­er and sis­ters or an only child? How did that shape your life?
I have a half sis­ter and half broth­er who are ten and twelve years old­er than I am. I often describe myself as a semi-only child, as much of my child­hood was spent as the only kid at home. This taught me to enter­tain myself, cer­tain­ly, and meant I had plen­ty of time for read­ing and imag­in­ing and just mak­ing do.
Best tip for liv­ing a con­tent­ed life?
This is one I'm still learn­ing (and prob­a­bly will be till I die). But so far I've learned con­tent­ment comes from grat­i­tude, from real­iz­ing how many sim­ple, won­der­ful, often-over­looked gifts we expe­ri­ence every­day. Like breath­ing. Have you ever con­sid­ered how amaz­ing it is that there's air to fill your lungs every sin­gle moment? Con­tent­ment comes from lov­ing and being loved. And it comes from acknowl­edg­ing what you can con­trol and let­ting go of what you can't. Eas­i­er said than done, I know.