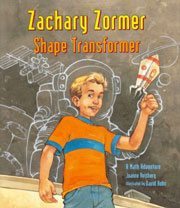 What is your proud­est career moment?
I entered a Writer's Digest Con­test and received an Achieve­ment Cer­tifi­cate for hav­ing placed 37th out of 100 in 'pic­ture books." I felt thrilled to be includ­ed, and then I read the con­test had received 11,000 entries in 5 dif­fer­ent cat­e­gories. Woo Hoo.
Describe your favorite pair of paja­mas ever
When I was ten, I received an out­ra­geous pair of silk paja­mas from a child­less aunt in Chica­go. The bot­toms were Chi­nese red with a black silk top and a man­darin col­lar, so dif­fer­ent from the cud­dly flan­nel PJ's most of us wore. And that made them…awesome. It's the out-of-the-ordi­nary that makes life excit­ing.
What's the bravest thing you've ever done?
The bravest thing in writ­ing has to have been send­ing in a qua­train to The Wall Street Jour­nal's Pep­per and Salt, a small car­toon with a quip below it. I haven't seen it in print, but I made sure to take a pic­ture of the check I received from Dow Jones Pub­lish­ing Inc.,
What's the first book you remem­ber read­ing?
Years ago books were giv­en at birth­days and by the church at Christ­mas. I received a Grim­m's Fairy Tales and mem­o­rized bit's of the 51 sto­ries as I escaped into fas­ci­nat­ing words, yet I always felt safe.
In what Olympic sport would you like to win a gold medal?
A gold medal in ten­nis would be the one. I played com­pet­i­tive ten­nis for a club at one time, brought in a younger play­er for a tour­na­ment, and had a blast. I still play ten­nis and love poach­ing at the net.