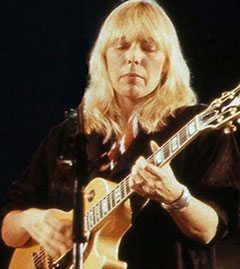 Which celebri­ty, liv­ing or not, do you wish would invite you to a cof­fee shop?
Joni. And I'd come pre­pared with ques­tions about her paint­ing, not her music, because then, just maybe, she'd see beyond the gob­s­macked fan. Maybe she'd draw some­thing on a nap­kin for me.
If she didn't show, I'd be okay because I'd have a back-up date with Louisa May.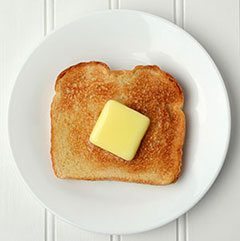 What's your favorite late-night snack?
But­tered toast, but I can't indulge that often now. Once upon a time, though, it was a night­ly thing. Then when I was diag­nosed with celi­ac dis­ease I went years with­out it because the bread I made or could find in stores just didn't cut it. And then along came Udi's.
Most cher­ished child­hood memory?
I had the best best friend any qui­et, intro­vert­ed, book­ish girl could have. Mary was just the oppo­site of me, and when I was with her, adven­ture wasn't just some­thing that hap­pened in books, it was some­thing we made together.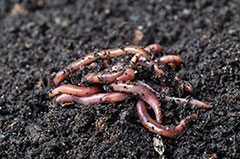 One first grade day we were walk­ing the six to sev­en blocks home for lunch. It had rained all morn­ing and we were excit­ed by all the earth­worms still on the side­walks. What if we gath­ered them all and sold them as bait? We began col­lect­ing the liveli­est ones and putting them in the pock­ets of our rain­coats. The pick­ings were grand and we didn't notice the time pass. When we neared our hous­es, con­ve­nient­ly across the street from each oth­er, some­thing made us real­ize how late we were (A beck­on­ing fam­i­ly mem­ber? Church bells? Kids return­ing to school? This detail is lost.). We rushed to our respec­tive homes for a quick lunch and met up again at her fam­i­ly car for a ride back to school — we were that late.
The sun was shin­ing and we were in a car and nei­ther of us wore a rain­coat. The sun pre­vailed for many days there­after. Only when at last we again need­ed our rain­coats, did either of us remem­ber the grand plan to make a seven-year-old's for­tune by sell­ing worms.
The worms were dust in the pock­ets of our size 6x rain­coats. There's an old woman's somber metaphor about dreams in there some­where, but it wouldn't have reg­is­tered with Mary and me. We laughed then and we still laugh about it now.
Morn­ing per­son? Night person?
Night, now and forever.
What's the strangest tourist attrac­tion you've visited?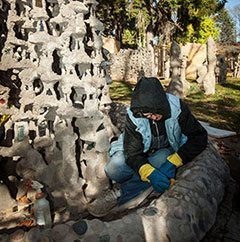 I love envi­ron­men­tal art — the con­crete and bot­tle con­struc­tions that an indi­vid­ual artist builds over the years on his or her prop­er­ty. Thanks to the John Michael Kohler Art Cen­ter in She­boy­gan, Wis­con­sin and the Kohler Foun­da­tion sev­er­al such instal­la­tions in Wis­con­sin have been pre­served. Any one of these would qual­i­fy as strange, and they are all worth a visit.