We're pleased to wel­come author Pad­ma Venka­tra­man, whose every nov­el I have found delight­ful. Her per­spec­tives as a world cit­i­zen and an oceanog­ra­ph­er and a per­son who cares fer­vent­ly about chil­dren's well-being give a pow­er­ful depth to her writ­ing. We asked Pad­ma to answer the Skin­ny Dip ques­tions that appealed to her:
How many book­cas­es do you have in your house?
Ten! But that's not enough to fit all our books, so our house (unless I clean up before guests arrive), resem­bles the pro­tag­o­nist's home in The Library (by Sarah Stew­art and David Small)!
What's the pre­dom­i­nant col­or in your wardrobe?
Red is my favorite col­or for cloth­ing, but not for any­thing else (def­i­nite­ly not inside homes or for cars, for example).
Which library springs to your mind when some­one says that word? What do you remem­ber most about it?
The library in a house by the ocean, called Saradin­du, which I thought about when I wrote Climb­ing the Stairs. I loved the way sun­light would slip in through the win­dows, I loved the sound of the sea out­side, I loved the musty odor of the books, and I loved how many books there were — rows upon rows of books, all along the walls, floor to ceil­ing, so you had to climb a steplad­der to reach the books on the top shelf.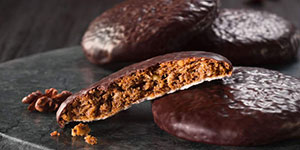 What's your food weakness?
Lebkuchen (a gin­ger­bread del­i­ca­cy which is served around Christ­mas time in Ger­many) — so long as it is not too sweet and it's dipped in dark choco­late on one side, with an apri­cot jam-like fill­ing and a white wafer on the oth­er side. I could eat oodles of them.
What's your favorite form of exercise?
Yoga indoors every morn­ing on week­days, Hik­ing and canoe­ing when it's warm and sun­ny out­doors on week­ends and holidays.
What's your favorite flower?
The lotus (and I am real­iz­ing as I write this answer, that this might be might be sub­lim­i­nal­ly nar­cis­sis­tic because Pad­ma means Lotus in San­skrit — but you said to be hon­est and write the first thing that comes to mind, so there you go)!
Have you trav­eled out­side of the Unit­ed States? Which coun­try is your favorite to vis­it? Why?
I've lived in four coun­tries out­side the Unit­ed States: India, Eng­land, Ger­many, and the Unit­ed Arab Emi­rates. I've trav­eled to many more. I sup­pose my favorite coun­try to vis­it is India, because I still have fam­i­ly and old friends back there, and it not only has (in my opin­ion) the best veg­an cui­sine and the music that I most enjoy (live instru­men­tal Car­nat­ic music — which is sort of the sound­track for A Time to Dance in my head), but also the most spec­tac­u­lar sun­shine. I think the sun shines more bright­ly on the sands and seas of an Indi­an beach than any­where else in the world.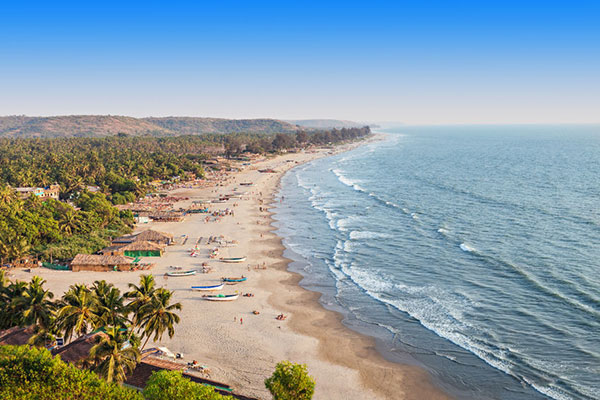 Who's your favorite artist?
My daugh­ter!
Who's at the top of your list of Most Admired People?
My daugh­ter again.
What are your favorite piz­za toppings?
Pineap­ple chunks and hot peppers.
Do you remem­ber your dreams?
Yes, and when I get to the end of a nov­el, I usu­al­ly dream the dreams of my char­ac­ters, and so my dreams help me write.
What for­eign lan­guage would you like to learn?
San­skrit (which I sort of learned, but not real­ly), so I could read the Upan­ishads and the Vedas.
If you had a choice, would you live under the ocean or in out­er space, and why?
Out­er space, because I've already spent some time (though, admit­ted­ly, not a whole lot of time) under the ocean. Plus, I'd rather see stars than sea-stars when I look out­side my window.
If you had one wish, what would you wish for?
That no child would ever have to suf­fer hunger, vio­lence or home­less­ness, like the four chil­dren in The Bridge Home. And that every child would be able to form friend­ships as strong as the bonds between the four in The Bridge Home.