We're pleased to wel­come author Nico­la Davies to our Skin­ny Dip col­umn. She writes such fine books about our nat­ur­al world. Her most recent book, The Day War Came (Can­dlewick Press), relates the sto­ry of a refugee child who real­izes that war fol­lows her in the closed doors and turned backs. It is through the kind­ness of oth­er chil­dren that she finds hope. Share this book with your class­room and your favorite children.
What's the weird­est place you've ever read a book?
I've often read on the decks of var­i­ous small boats while I've been on watch in the mid­dle of the night — usu­al­ly whilst study­ing sperm whales — so hav­ing to break off from read­ing every so often to lis­ten to sperm whale clicks on the hydrophone, take the tem­per­a­ture of the water and record the wind speed and direction.
Do you keep your book­shelves in a par­tic­u­lar order?
Fic­tion and poet­ry, by author in alpha­bet­i­cal order. Non fic­tion about biol­o­gy in tax­o­nom­ic order of sub­ject, and every­thing else… a bit haphazard .
How many book­cas­es do you have in your house?
Not enough.
What's the pre­dom­i­nant col­or in your wardrobe?
I don't real­ly have a pre­dom­i­nant colour — but I don't have much that's pink, red or orange. Lots of blue, acid green, black, white, grey, olive.
Which library springs to your mind when some­one says that word? What do you remem­ber most about it?
Two actu­al­ly. The library of the town where I lived until I was sev­en, and went to most weeks with my grand­pa. I remem­ber the smell and the sound that the librar­i­ans stamp made on the books as they were checked out. The oth­er was the library of the zool­o­gy depart­ment of Cam­bridge Uni­ver­si­ty where I spent hours and hours whilst doing my degree. I loved the rit­u­al of track­ing down sci­en­tif­ic papers in the great bound vol­umes of sci­en­tif­ic jour­nals. All third year stu­dents were giv­en their own space to study there.
Which book you read as a child has most influ­enced your life?
No one book, but the expe­ri­ence of read­ing, the sense of com­plete immer­sion in anoth­er world and anoth­er kind of liv­ing. The way you read as a child is hard­ly ever expe­ri­enced as an adult, the inten­si­ty and the com­plete sur­ren­der to the world with­in the pages of the book. I learnt things about the pow­er of my imag­i­na­tion and about the pow­er of words to con­jure and to communicate.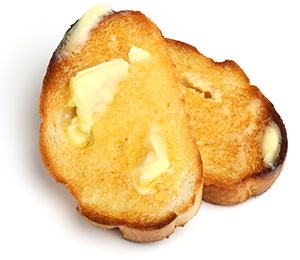 What's your food weakness?
But­tered toast.
What's your favorite form of exercise?
Swim­ming, and running.
What do you con­sid­er to be your best accomplishment?
Man­ag­ing to make a liv­ing by work­ing creatively.
What's your favorite flower?
Blue­bells.
Have you trav­eled out­side of your state? Which state draws you back?
Um….I'm not from the US.
Which coun­try is your favorite to vis­it? Why?
I've trav­elled to the US sev­er­al times and to many coun­tries across the world… so many places I adore, but Mex­i­co is my cur­rent favourite. The peo­ple are won­der­ful, kind, wel­com­ing incred­i­bly hard­work­ing and set great val­ue on culture.
Who's your favorite artist?
Wow… too hard, but I guess Hock­ney or Matisse.
What's the last per­for­mance you saw at a theater?
A fab­u­lous one-woman show com­bin­ing music and spo­ken word to con­nect per­son­al sto­ries of love and loss with land­scape: "Wind Resis­tance" writ­ten and per­formed by Karine Polwart.
What's your favorite word because you like the way it sounds?
Ocean.
What would you wear to a cos­tume party?
I wouldn't go. I real­ly hate cos­tume parties…all that trou­ble to dress up in some­thing that's uncom­fort­able and that you can't dance in.
Who's at the top of your list of Most Admired People?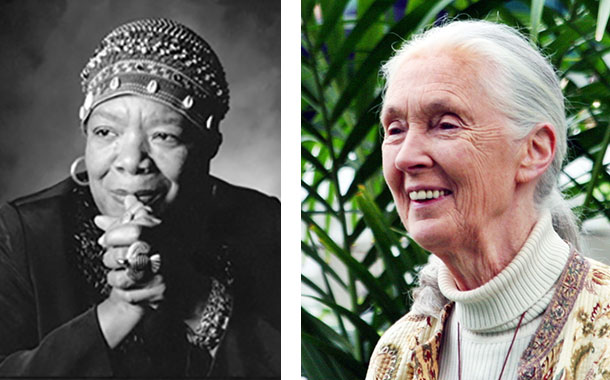 When you walk into a bak­ery, what are you most like­ly to choose from the bak­ery cases?
A brown bread roll
What are your favorite piz­za toppings?
Anchovies, mush­rooms but actu­al­ly I almost nev­er eat pizza
Do you remem­ber your dreams?
Often.
If you could have din­ner with any­one from his­to­ry, who would you choose (don't wor­ry about lan­guage differences.)
Charles Dar­win and Alexan­der von Humboldt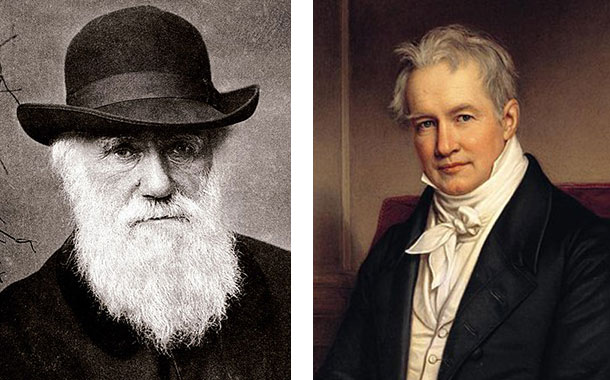 What for­eign lan­guage would you like to learn?
Span­ish.
Do you read the end of a book first?
That's an out­ra­geous ques­tion to ask a writer. Does any­one say they do this? NO absolute­ly NOT.
If you had a choice, would you live under the ocean or in out­er space, and why?
Under the ocean. Ocean is full of life but space is dead.
If you could write any book and know that it would be pub­lished and tens of thou­sands of peo­ple would read it, which book would you write?
The one I will write next.
If you could be grant­ed one wish, what would you wish for?
The abil­i­ty to remove car­bon diox­ide from the atmos­phere in amounts that would stop glob­al cli­mate change.