Lester Lam­i­nack is sought after as a speak­er in school dis­tricts all over the coun­try. A retired pro­fes­sor, active­ly involved in lit­er­a­cy on many lev­els, he's thought­ful, artic­u­late, and has a sparkling sense of humor. We're pleased that this very busy author and speak­er took time to share his thoughts with Bookol­o­gy's read­ers this month.
What's the weird­est place you've ever read a book?
Well, it isn't real­ly all that weird, but most of my read­ing hap­pens on air­planes. I fly a lot to work with kids and teach­ers around the coun­try.
Do you keep your book­shelves in a par­tic­u­lar order?
I do. Most of my books are arranged in alpha­bet­i­cal order by author's last name. How­ev­er, I have sev­er­al sets of books that I like to keep clus­tered by theme. I have some books on shelves next to my desk and those rotate depend­ing on the project I'm work­ing on at the moment.
How many book­cas­es do you have in your house?
I have a room for books. I call it my library. Then, there is my office and it also has lots of books. And I have books in crates at my house.
What's the pre­dom­i­nant col­or in your wardrobe?
Blue. I like lots of col­ors and wear reds and orange and pink and green and gray and black, and I have most­ly plaids and checks, but the col­or you'll see most in my clos­et is blue.
Which library springs to your mind when some­one says that word? What do you remem­ber most about it?
I have spent a lot of time in many libraries, but that word most often con­jures mem­o­ries of the library in the ele­men­tary school I attend­ed as a child — Cle­burne Coun­ty Ele­men­tary in Heflin, Alaba­ma. I can still hear the voice of Mrs. Hand, our librar­i­an, read­ing The Box­car Chil­dren. She had the best read aloud voice.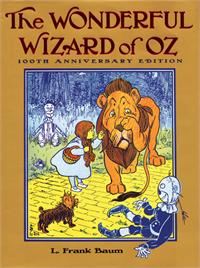 Which book you read as a child has most influ­enced your life?
Hmm­mm, I think that would be The Wiz­ard of Oz. When I was in the fifth grade my fam­i­ly moved to Key West for a year. In that year I read The Wiz­ard of Oz and for the first time I fell inside and lived in the book. It was an amaz­ing expe­ri­ence to be there, in the sto­ry, with that cast of char­ac­ters. That expe­ri­ence changed the way I read.
What's your food weak­ness?
Hmmm, bread. Oh, and did I say bread? OK, and éclairs. I do love a good éclair.
What's your favorite form of exer­cise?
Walk­ing and yoga, but I have fall­en out of the habit of doing yoga. So, if you don't do it, does it still count as a favorite? Hmmm, I need to get back into that again. Maybe I'd lose that 20 pounds I found. Note: If you have lost 20 pounds in the last 24 months please con­tact me. I think I found them.
What do you con­sid­er to be your best accom­plish­ment?
My son. He is a kind, decent, car­ing young man with a love­ly, con­fi­dent, intel­li­gent wife and a beau­ti­ful young daugh­ter. He is also a col­lege Eng­lish pro­fes­sor.
What's your favorite flower?
Daylilies. And dahlias. Oh, and Aza­lea and rhodo­den­drons and moun­tain lau­rel and dog­wood and camel­lia and peony. I almost for­got crêpe myr­tle. Say, did I men­tion zin­nias?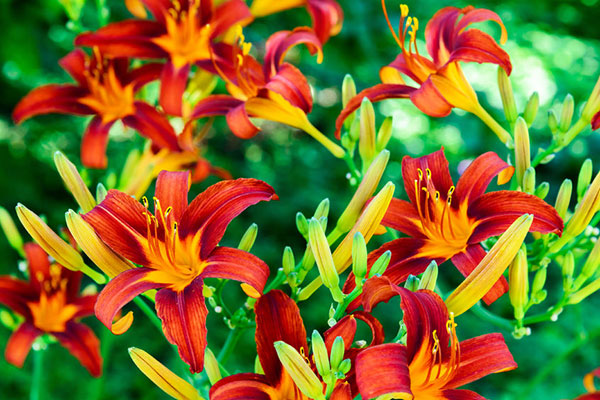 Have you trav­eled out­side of your state? Which state draws you back? (How many states have you vis­it­ed?)
I have trav­eled in 47 of the 50 states, all but North Dako­ta, South Dako­ta, and Mon­tana. But, I'm going to speak in Mon­tana in 2018. I grew up in Alaba­ma, but I have lived in North Car­oli­na since 1982. North Car­oli­na is my home now and no mat­ter where I trav­el I am always delight­ed to return to these moun­tains. With that said, I do love the area around Sedona, Ari­zona, and Taos, New Mex­i­co.
Have you trav­eled out­side of the Unit­ed States? Which coun­try is your favorite to vis­it? Why?
I love Italy. The lan­guage is music. Din­ing is an expe­ri­ence. Art is an essen­tial part of life. I adore Paris. And I'm trav­el­ing to Scot­land in about three weeks, so I may have a new favorite.
Who's your favorite artist?
Any child who makes art with joy and aban­don. I have long admired the art of Mary Cas­satt. I great­ly admire the art of Jonathan Green in Charleston, South Car­oli­na. At present I col­lect the art of two artists from the South Car­oli­na Low­coun­try. Mary Segars and Cas­san­dra Gillens.
What's the last per­for­mance you saw at a the­ater?
Body­guard.
What's your favorite word because you like the way it sounds?
Dénoue­ment and aspara­gus and cor­duroy and bour­bon …
What would you wear to a cos­tume par­ty?
I'm not a cos­tume par­ty guy. I'm sort of a char­ac­ter in reg­u­lar clothes. When I'm work­ing you'll almost always find me in Levi jeans, a but­ton down shirt, and a bow tie. Oth­er­wise I'm like­ly to be in jeans and a sweat­shirt or t‑shirt.
Who's at the top of your list of Most Admired Peo­ple?
Mr. Rogers.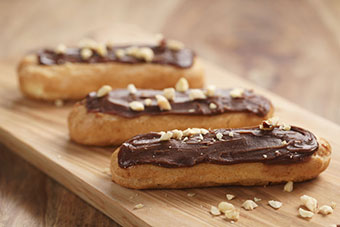 When you walk into a bak­ery, what are you most like­ly to choose from the bak­ery cas­es?
Hands down I will go direct­ly to the éclair. And a real­ly good look­ing slice of car­rot cake can eas­i­ly get my atten­tion.
What are your favorite piz­za top­pings?
Mush­rooms, green and black olives, ham, lots of cheese.
Do you remem­ber your dreams?
Some­times, not always. I don't usu­al­ly make any sense out of them, but I can some­times remem­ber snip­pets. About once a year I will have a dream that I am rush­ing like crazy and final­ly get to school with all the kids busy at work not even notic­ing that I'm late.
What for­eign lan­guage would you like to learn?
I took French in high school. I wish I could speak flu­ent­ly. I love the sound of Ital­ian and I'd love to have it flow from my mouth like a water­fall. But, to be prac­ti­cal I would like to learn Span­ish because I believe it would be most use­ful.
Do you read the end of a book first?
Nev­er. And I nev­er eat dessert before din­ner either.
If you had a choice, would you live under the ocean or in out­er space, and why?
Nei­ther. I am just fig­ur­ing out how to live on this earth. I'll stay right here if you don't mind.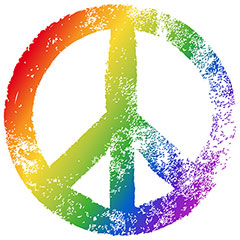 If you could write any book and know that it would be pub­lished and tens of thou­sands of peo­ple would read it, which book would you write?
A mem­oir writ­ten for adults.
If you could be grant­ed one wish, what would you wish for?
Peace on this globe. If I could have one wish grant­ed it would be for all peo­ple to have enough, to live in kind­ness and har­mo­ny with oth­ers and to be good stew­ards of this earth.