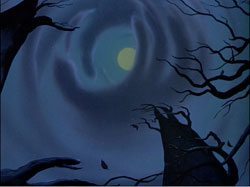 What keeps you up at night?
The Dis­ney ver­sion of The Leg­end of Sleepy Hol­low. I had to sleep in my sister's room for 6 months after that ter­ri­fy­ing car­toon.
What's the first book you remem­ber read­ing?
Lit­tle Bear by Else Holmelund Minarik. I loved Lit­tle Bear and his very func­tion­al fam­i­ly. Also, I thought it was sim­ply mag­i­cal that all of the let­ters spelled out a sto­ry. I am still a fan of large type (though that could be my age).
Dis­claimer: There was one sto­ry that caused many sleep­less nights: "Gob­lin Sto­ry" in Lit­tle Bear's Vis­it. I high­ly rec­om­mend read­ing this sto­ry dur­ing a clear, bright day. A big shout out to Kim Fau­rot at the Saint Paul Pub­lic Library Children's Room.
What's Your favorite hol­i­day tra­di­tion?
Giv­ing Presents for all occa­sions – I am most cer­tain that there is a hol­i­day packed into every week of the year.
Were you a teacher's pet or teacher's chal­lenge?
Oy, such a chal­lenge. I have dyslex­ia, but that wasn't a "thing" back in the six­ties – hence I was trun­dled off to speech ther­a­py. It was great fun. We did a lot of pup­pet shows with Steiff pup­pets – and while they were very itchy I was a proud por­cu­pine.
Do you like to gift wrap presents?

Yes, shop­ping, presents and hol­i­days all go hand-in-hand. I have a clos­et full of cool gift wrap which I buy all year round. I must admit to using gift bags on unwieldy items. Though one can get some swell box­es at The Ax-Man sur­plus store. It also delights me to watch the painstak­ing mea­sures some recip­i­ents will go to in an effort to pre­serve the wrap­ping paper. You peo­ple know who you are.
What 3 children's book authors or illus­tra­tors or edi­tors would you like to invite to din­ner?
Such an unfair ques­tion. I would require the capac­i­ty of the Algo­nquin Round Table and I would try to accom­mo­date SOME list of some of my heroes:
Mau­rice Sendak
Ursu­la Nord­strom, aside from being a fab­u­lous edi­tor she wrote one of my favorite books of sec­ond grade, The Secret Lan­guage.
Edward Gorey
Mar­garet Wise Brown
A.A. Milne
E.L. Konigs­burg
Eric Car­le
Nan­cy Ekholm Burk­ert
Wal­ter Dean Myers
Beat­rix Pot­ter – I eat off her Peter Rab­bit Wedge­wood every day
E.B. White
Tomi Unger­er
Char­lotte Zolo­tow
Dr. Seuss
M.E. Kerr
I am quite cer­tain that I am leav­ing sev­er­al impor­tant guests out. By the way – I would not cook out of def­er­ence of my guests – cater­ing all the way! I do not use my stove – I occa­sion­al­ly dust it.
What's your favorite line from a book?
"It is not often that some­one comes along who is a true friend and a good writer."– Charlotte's Web
What book do you tell every­one to read?
The Phan­tom Toll­booth, Mr. Rab­bit and the Love­ly Present, The Nut­shell Library, The Moon Man, A Proud Taste for Scar­let and Miniv­er. It depends on who my audi­ence is and what their needs are at the time.
Are you a night owl or an ear­ly bird?
Both – night­time is for read­ing and hang­ing with my faith­ful dog. Morn­ing is for "catch­ing up."