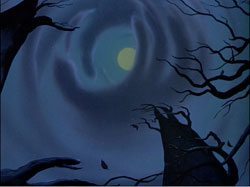 What keeps you up at night?
The Disney version of The Legend of Sleepy Hollow. I had to sleep in my sister's room for 6 months after that terrifying cartoon.
What's the first book you remember reading?
Little Bear by Else Holmelund Minarik. I loved Little Bear and his very functional family. Also, I thought it was simply magical that all of the letters spelled out a story. I am still a fan of large type (though that could be my age).
Dis­claimer: There was one sto­ry that caused many sleep­less nights: "Gob­lin Sto­ry" in Lit­tle Bear's Vis­it. I high­ly rec­om­mend read­ing this sto­ry dur­ing a clear, bright day. A big shout out to Kim Fau­rot at the Saint Paul Pub­lic Library Children's Room.
What's Your favorite holiday tradition?
Giving Presents for all occasions – I am most certain that there is a holiday packed into every week of the year.
Were you a teacher's pet or teacher's challenge?
Oy, such a challenge. I have dyslexia, but that wasn't a "thing" back in the sixties – hence I was trundled off to speech therapy. It was great fun. We did a lot of puppet shows with Steiff puppets – and while they were very itchy I was a proud porcupine.
Do you like to gift wrap presents?

Yes, shopping, presents and holidays all go hand-in-hand. I have a closet full of cool gift wrap which I buy all year round. I must admit to using gift bags on unwieldy items. Though one can get some swell boxes at The Ax-Man surplus store. It also delights me to watch the painstaking measures some recipients will go to in an effort to preserve the wrapping paper. You people know who you are.
What 3 children's book authors or illustrators or editors would you like to invite to dinner?
Such an unfair question. I would require the capacity of the Algonquin Round Table and I would try to accommodate SOME list of some of my heroes:
Mau­rice Sendak
Ursu­la Nord­strom, aside from being a fab­u­lous edi­tor she wrote one of my favorite books of sec­ond grade, The Secret Language.
Edward Gorey
Mar­garet Wise Brown
A.A. Milne
E.L. Konigs­burg
Eric Car­le
Nan­cy Ekholm Burkert
Wal­ter Dean Myers
Beat­rix Pot­ter – I eat off her Peter Rab­bit Wedge­wood every day
E.B. White
Tomi Unger­er
Char­lotte Zolotow
Dr. Seuss
M.E. Kerr
I am quite cer­tain that I am leav­ing sev­er­al impor­tant guests out. By the way – I would not cook out of def­er­ence of my guests – cater­ing all the way! I do not use my stove – I occa­sion­al­ly dust it.
What's your favorite line from a book?
"It is not often that someone comes along who is a true friend and a good writer."– Charlotte's Web
What book do you tell everyone to read?
The Phantom Tollbooth, Mr. Rabbit and the Lovely Present, The Nutshell Library, The Moon Man, A Proud Taste for Scarlet and Miniver. It depends on who my audience is and what their needs are at the time.
Are you a night owl or an ear­ly bird?
Both – nighttime is for reading and hanging with my faithful dog. Morning is for "catching up."