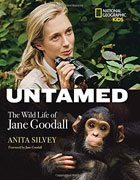 What keeps you up at night?
Usu­al­ly one of my beau­ti­ful Bernese Moun­tain Dogs. My girl devel­oped a love affair with the local rac­coon and woke me every time he came near the premis­es.
What's the bravest thing you've ever done?
Left a nine to five job with ben­e­fits to become a full-time writer.
What's the first book you remem­ber read­ing?
Seuss's Hor­ton Hatch­es the Egg
What TV show can't you turn off?
News­room or Nashville
Do you like to gift wrap presents?
I'm dan­ger­ous with scis­sors and tape, so as few as I can.
What do you wish you could tell your 10-year old self?
Relax and enjoy the jour­ney; it is going to be okay.