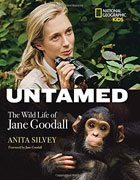 What keeps you up at night?
Usually one of my beautiful Bernese Mountain Dogs. My girl developed a love affair with the local raccoon and woke me every time he came near the premises.
What's the bravest thing you've ever done?
Left a nine to five job with benefits to become a full-time writer.
What's the first book you remember reading?
Seuss's Horton Hatches the Egg
What TV show can't you turn off?
Newsroom or Nashville
Do you like to gift wrap presents?
I'm dangerous with scissors and tape, so as few as I can.
What do you wish you could tell your 10-year old self?
Relax and enjoy the journey; it is going to be okay.