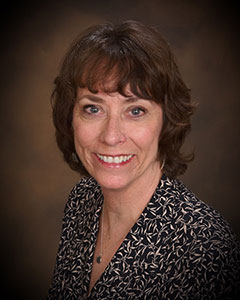 Author Anne Broyles is a world trav­el­er, explor­er, and social jus­tice advo­cate who writes books about his­tor­i­cal jour­neys, fam­i­ly tra­di­tions, and the immi­grant expe­ri­ence.
Who was your favorite teacher in grades K‑7 and why?
My fifth grade teacher at Schu­mak­er Ele­men­tary School, Mr. George Willems, encour­aged me to think of myself as a writer through our week­ly writ­ing assign­ments. One week he put on a scary piece of music called "Danse Macabre" and asked us to write the sto­ry that came to us as we lis­tened to the music. My sto­ry was about skele­tons in the grave­yard. Anoth­er week, he took us out on the play­ground to lie on our backs and use the clouds for inspi­ra­tion. I still have a lot of the work I did in his class.
I have few regrets in life, but I do wish I had returned to the school to thank him for his encour­age­ment, but by the time I was old enough to real­ize that this might have meant some­thing to him, he was already gone.
What is your favorite part of start­ing a new project?
I love the ini­tial inspi­ra­tion of a new project, then the research into mak­ing sure my ideas, set­ting, lan­guage, and details are all accu­rate. For instance, in my research for my mid­dle grade nov­el-in-progress, Plen­ty Pow­er­ful, I spent two week­ends in Arthurdale, West Vir­ginia, a planned com­mu­ni­ty that Eleanor Roo­sevelt helped found dur­ing the Depres­sion. I spent time with the real-life peo­ple who, had my char­ac­ter been an actu­al per­son, would have been her class­mates. They told me what it was like to move from extreme pover­ty in min­ing camps to a place where they had homes, run­ning water, elec­tric­i­ty, and a sense of com­mu­ni­ty. Those are the kinds of details I love to include in writ­ing fic­tion..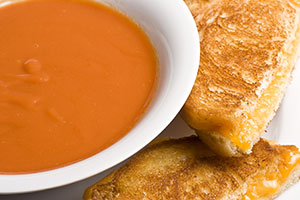 Favorite lunch as a kid?
Toma­to soup and grilled cheese sand­wich.
Bare­foot or shoes?
I grew up in Tuc­son, so I am def­i­nite­ly a thongs/sandals per­son. I feel sad when sum­mer is over and I have to start wear­ing "real shoes." Though I back­packed through Europe for sev­en months right after col­lege and loved my heavy hik­ing boots so much, I some­times slept in them after I got home!
Why do you feel hope­ful for humankind?
Like Anne Frank, I "believe, in spite of every­thing, that people& are tru­ly good at heart." I try to look for and find the light that is in every­one I meet.
Best inven­tion of the last two hun­dred years?
The tele­phone, because it gave peo­ple oppor­tu­ni­ty to com­mu­ni­cate with fam­i­ly and friends who were not geo­graph­i­cal­ly close. I use email and texts to stay in touch, too, of course, but there's noth­ing as sat­is­fy­ing as hear­ing the voice of some­one I love, and get­ting to have a back-and-forth con­ver­sa­tion when we are apart.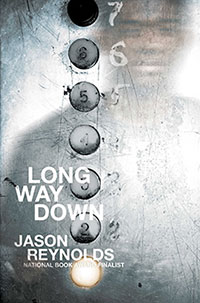 Book on your bed­side table right now?
Long Way Down by Jason Reynolds, which I just picked up today. I look for­ward to see­ing how he pulls off the con­cept of "a nov­el that takes place in six­ty potent sec­onds — the time it takes a kid to decide whether or not he's going to mur­der the guy who killed his broth­er."
Your most cher­ished accom­plish­ment?
I received a Youth Men­tor Award from the League of Unit­ed Latin Amer­i­can Cit­i­zens.