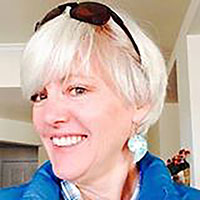 For this inter­view, we vis­it with Cyn­thia Grady, author and librar­i­an, at her home in New Mex­i­co.
Which celebri­ty, liv­ing or not, do you wish would invite you to a cof­fee shop?

Oh, most def­i­nite­ly Beat­rix Pot­ter. My ear­li­est lit­er­ary hero.
Which book do you find your­self rec­om­mend­ing pas­sion­ate­ly?
A Man Called Ove by Fredrik Back­man. I turned back to page 1 as soon as I fin­ished read­ing it.
What's your favorite late-night snack?
Pop­corn — fresh popped on the stove in a Whirley-Pop Hand Crank Pop­ping Machine –with lots of but­ter and salt. But I will pop it and eat it any­time.
Most cher­ished child­hood mem­o­ry?
I wouldn't call this my most cher­ished mem­o­ry exact­ly, but one that I've been revis­it­ing late­ly — is how a friend and I roamed sev­er­al neigh­bor­hoods, cross­ing streets we weren't allowed to cross, by way of creeks and drainage pipes.
Tea? Cof­fee? Milk? Soda? What's your favorite go-to drink?
Am I allowed to say Irish whiskey? Straight up? After that comes laven­der lemon­ade. Mmm­mm. Deli­cious.
What gives you shiv­ers?
The dark. Since age 3.
Your favorite can­dy as a kid …
Nec­cos — at the movies.
What's the strangest tourist attrac­tion you've vis­it­ed?
The Muse­um of Ques­tion­able Med­ical Devices, now locat­ed with­in the Sci­ence Muse­um of Min­neso­ta. A fright­en­ing expe­ri­ence of med­ical quack­ery!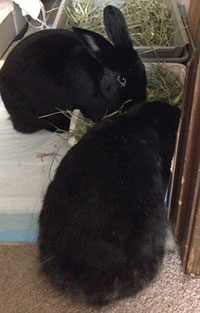 Broth­er and sis­ters or an only child? How did that shape your life?
Ah. I am num­ber six of nine chil­dren. Being the youngest of the first six, the eldest of the bot­tom four, and near­ly in the mid­dle over­all has shaped every sin­gle bit of my life, from my abil­i­ty to sleep any­where to my absolute love of silence. Plus, I dis­play all of the char­ac­ter­is­tics on those birth order charts.
Best tip for liv­ing a con­tent­ed life?
A house rab­bit or two.